The cradle of a civilization almost as old as time itself, Egypt is without a doubt one of the most fascinating destinations in the planet. A country of ancient temples, world-class archaeological museums and – of course – home to the iconic Pyramids of Giza, the "Land of the Pharaohs" is also where you'll find the ever-present Nile River, main source of life in the nation, as well as the idyllic coast of the Red Sea, one of the best places in the world to go snorkeling.
As you can see, Egypt surely isn't lacking any tourist appeal, which is why so many people from all over the world visit the country every single year. And yet, due to the country's huge size and mindboggling diversity of places to see, planning a trip to Egypt independently can be quite the (good) challenge. And that's where we intervene!
With our Egypt travel guide, we hope we can help you organize an unforgettable vacation in the country. Here you'll find the latest information on hotels, restaurants, scams and transportation between cities, as well as three full itineraries for 7, 10 or 14 days in Egypt (according to your availability), covering all of the country's must-sees, such as Cairo, Luxor, Aswan, Alexandria and the Red Sea.
Egypt Travel Guide
How to get to Egypt – Flights between Ireland and Cairo
For the purpose of this Egypt travel guide, we will be assuming your adventure will both start and end in Cairo, the country's capital and largest city.
That being said, if you're traveling from Ireland, you can only fly into Cairo from Dublin with Egyptair. Unfortunately, there are no more direct flights between Ireland and Egypt. However, you can arrange your own stopover in many European countries and then proceed to fly into Egypt with several low-cost carriers:
Alexandria

Wizz Air – Milan-Malpensa and Rome-Fiumicino
Hurghada

Easyjet – Bristol, London-Gatwick, London-Luton, Manchester, Amsterdam, Basel, Berlin, Geneva, Milan-Malpensa and Venice
Eurowings – Berlin, Koln, Dusseldorf, Hamburg, Prague, Salzburg and Stuttgart
Pegasus Airlines – Istanbul-Sabiha Gokçen
Transavia – Lyon and Paris-Orly
Wizz Air – Budapest, London-Luton and Rome-Fiumicino
Sharm El Sheikh

Easyjet – Bristol, London-Gatwick, London-Luton, Manchester, Amsterdam, Basel, Berlin, Geneva, Milan-Malpensa, Venice e Naples
Pegasus Airlines – Istanbul-Sabiha Gokçen and Antalya
Transavia – Paris-Orly e Amsterdam
Wizz Air – London-Luton, London-Gatwick, Milan-Malpensa, Naples, Venice, Rome-Fiumicino and Vienna
Egypt travel guide – Best time to visit the country
Unlike Europe, where Summer months are the most sought-after for a vacation, Egypt's scorching temperatures make it a destination to avoid during those months. Is it still possible to visit Egypt between June and September? Well, it is… but is it going to be hellish and uncomfortable? Probably! With average daily temperatures easily surpassing the 40ºC threshold, it's up to you to decide!
As such, the best time to visit Egypt is probably around the European seasons of Spring and Fall. During most of these months, the weather will still be warm and dry in the Red Sea coast, while the big cities along the shores of the Nile – although undoubtedly hot – will still be pleasant enough for a few days of sightseeing! Plus, you'll avoid the huge crowds that have no choice but to travel during the Summer, so the overall experience will be much better as well.
As for the Winter months, and though the temperatures in cities like Cairo, Luxor or Aswan will be a lot more comfortable for temple-hopping and tourism (averaging around 20-25ºC during the day), the Read Sea coast will probably be a bit too cold for swimming and sunbathing, and you may even get some rain. Be that as it may, and if you have no interest in beaches or snorkeling, Winter can actually be a great alternatively for those seeking a more cultural experience.
Documents needed for your trip to Egypt
Considering Egypt is not a part of the EU and doesn't hold any kind of agreement to facilitate entry to its citizens, you must be in possession of passport in order to visit the country. Plus, the document must be valid for a period of at least 6 months after your entry. Aside from the passport, you will also need a visa to travel freely across Egypt. The good news we have for you on this Egypt travel guide? You can get the magic sticker on arrival for 25 USD (or the equivalent amount in Euros or Pounds). As soon as you land, just stop by one of the stands selling these visas-on-arrival. They're located before the security posts where your passport will be officially stamped.
On the other hand, and in case you don't want to waste any time upon landing, you can request and pay for your visa online. You must apply at least 7 days before your scheduled time of arrival and it costs exactly the same as it would in person.
Both visas are valid for 30 days, which means you'll have to renew it in case you want/need to stay in the country any longer (office location in Cairo). On a personal note, and after getting Covid in Egypt and finding myself extending my stay in the country to complete the quarantine requirements, I completely forgot about the visa validity. In the end, I ended up overstaying my sticker by 3 days, but fortunately the immigration officer was really cool about it and helped me get out of a potential 100€-fine.
It's also worth mentioning that if you're just visiting Egypt to enjoy the Red Sea coast and are not planning to leave the Sinai Peninsula (Sharm El Sheikh or Dahab), then you will not need a visa and can go straight to the immigration officers' posts upon landing. If you do so, you will receive a regular passport stamp that allows you to stay in the Peninsula for 15 days. However, you are not allowed to visit any other part of the country.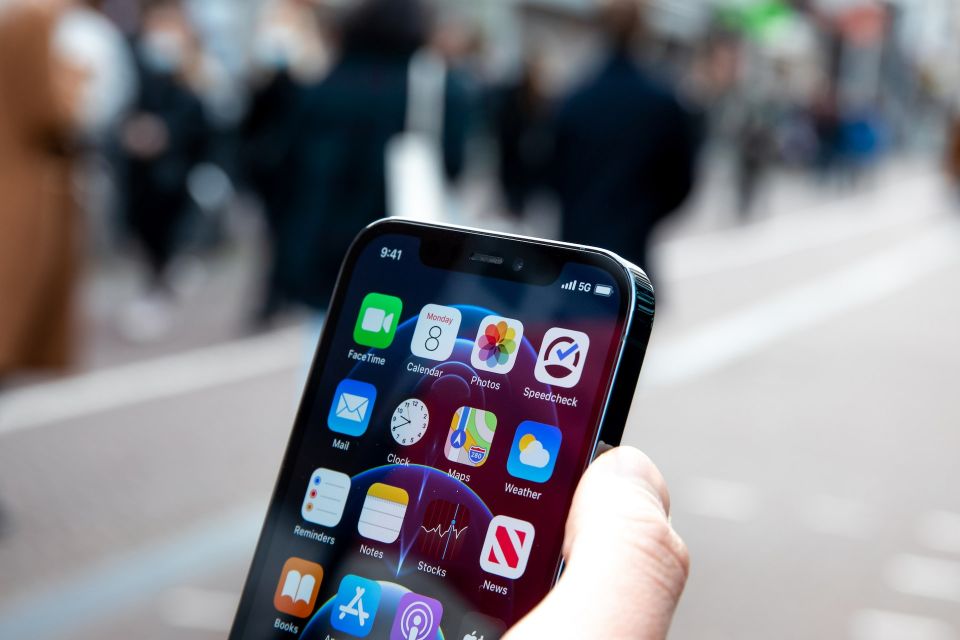 Traveling in Egypt – Roaming costs and SIM Cards
Once again, since there is no special agreement in place between the EU and Egypt regarding international communications and roaming fees, using your regular phone plan in Egypt is a big no-no!
Therefore, our recommendation is that you either get an Esim before leaving the homeland or buy a physical SIM card upon landing in your destination. You can do so after going through customs in the arrivals terminal. In Egypt, there are 3 big companies that pretty much run the mobile data market: Orange, Vodafone and Etisalat.
Unlike most other countries, where you can simply by a specific sim card that already includes the data/services you need, in Egypt you'll have to subscribe a mobile data package/bundle by dialing specific code on your phone (for example, "dial 123#1* to subscribe the package X with Y GB of mobile data for Z days". It may sound tricky but you just need to let the operator know what you're looking for and they will help you with the codes.
Egypt travel guide – Orange SIM Card
GO Super 70 Plan

Price: 70 EGP
Data: 10.5 GB
Duration: 30 days
GO Super 120 Plan

Price: 120 EGP
Data: 20 GB
Duration: 30 days
GO Super 200 Plan

Price: 200 EGP
Data: 36 GB
Duration: 30 days
Egypt travel guide – Vodafone SIM Card
12,000 Megabyte Plan

Preço: 150 EGP
Dados Móveis: 12 GB
Duração: 30 dias
20,000 Megabyte Plan

Price: 250 EGP
Data: 20 GB
Duration: 30 days
40,000 Megabyte Plan

Price: 400 EGP
Data: 40 GB
Duration: 30 days
Egypt travel guide – Etisalat SIM Card
Super Mega 100 Plan

Price: 100 EGP
Data: 18 GB
Duration: 30 days
Super Mega 150 Plan

Price: 150 EGP
Data: 24 GB
Duration: 30 days
Super Mega 250 Plan

Price: 250 EGP
Data: 40 GB
Duration: 30 days
How to withdraw money during a trip to Egypt – Black market and bank fees
No Egypt travel guide is complete without a proper introduction to this rather complicated subject.
To put the current state of affairs into context, it's important to look at the way inflation is strongly affecting the Egyptian economy. Within a single year, the Egyptian Pound (EGP) has lost over 70% of its value against the US Dollar (and over 60% against the Euro).
If back in January 2022 people could buy 1 USD for less than 16 EGP, right now that same dollar would cost the Egyptians over 27 EGP. Even for visitors, that isn't exactly good news, since the currency's devaluation was accompanied by brutal spikes in the prices of goods (a global phenomenon).
All of this ended up contributing to the resurgence of a thriving black market, where exchange rates are far better for the average Egyptian citizen with dollars to spare than the one they would find in the banking system. Right now, it's possible to get 33-35 EGP for each USD on the black market, a 30% difference when compared to the official rate. Obviously, most of the current prices in Egypt have already been adjusted to the inflation and the black market's rate, making it substantially more expensive for tourists using the official rate (i.e. withdrawing money from ATMs).
Withdrawing money in Egypt – The Revolut Card
With the Egyptian Pound (EGP) as the country's official currency, any withdrawal using an Irish bank card might incur in the payment of several different fees. Besides the percentual fee referring to the currency conversion, some Irish banks may also charge a flat commission for withdrawals made outside the Euro zone. In some instances, you may well end up paying 5%-6% of your original withdrawal in banking fees.
On the other hand, exchanging money before your trip is not a viable solution either. Besides not being any cheaper, it's also not safe or wise to carry so much money on you during your trip. As such, we recommend using the services of online banking fintech companies such as Revolut, N26 or Monzo.
Although each have their own limitations and fees, they allow you to withdraw a certain amount in foreign currency without any fees involved. And even after that threshold is reached, costs are much smaller when compared to traditional banks. Sign up for Revolut for free >> to get 3 months of Premium.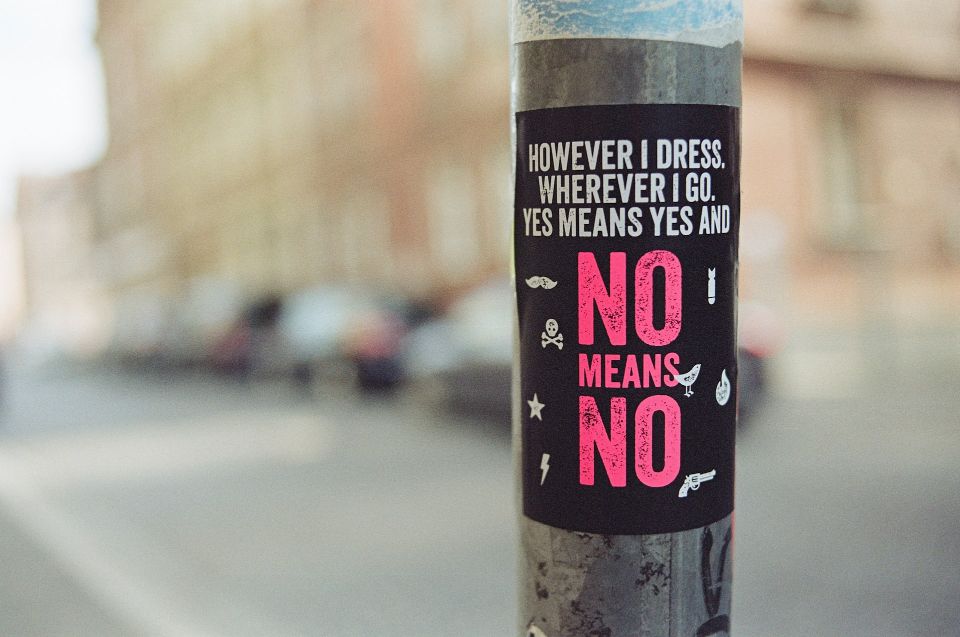 Egypt travel guide – Common scams and frauds
Ok, here we go…
There's no way to sugarcoat it. If there is one country that is infamous worldwide for its penchant towards tourist scams and frauds, that country is Egypt! Does that mean this is a dangerous destination overall? Absolutely not. I spent almost a month in Egypt, been outside any time of the day and night, both in the city center and in the suburbs, and never even once did I feel in danger.
However, it is inevitable that – sooner rather than later – you will end up falling for some kind of scam. Still, if that scam will end up costing just a little change or something a bit more substantial, that is entirely on you! After all, in Egypt any excuse is a good one to help relieve you of some banknotes! Whether it's a taxi with no meter, overpriced souvenirs or a deceitful tout selling you a tour that wasn't exactly as described, everything is fair-game! And if it's true that many choose to put on their hardest face in the hope of pushing away unwanted attention, I must stay I stand for a different approach.
Though it may be frustrating at times, keep in mind these people are just trying to make a living while receiving next-to-miserable wages. For most Egyptians, getting a couple extra bucks actually makes a difference on their budget. With that in mind, I don't believe it's fair that these people have to experience first-hand the bad mood and contempt of western tourists on a daily basis, persistently swatting them away like flies.
My personal tactic? Learning how to say "no, thank you" in Arabic (leh, shukran) with a smile on my face and a hand to my chest, a gesture of appreciation in the Muslim world. It will almost always end up with an amused reaction from the touts/street sellers as they move on to the next tourist. Are there bad people in Egypt? Surely, as you can find horrible folks everywhere in the world. However, I can say that the overwhelming majority of my interactions with locals have revealed nothing more than a humble, generous, hard-working nation, even despite their generally difficult circumstances. If you open up to them, chances that Egyptians will stop looking at you as a walking ATM dramatically increase.
Scams and frauds in Egypt
That being said, there are in fact many scams and tricks you should be aware of before visiting Egypt.
For starters, never use street cabs in Cairo or Alexandria. You may instead use Uber or Careem, as these will immediately let you know how much you're paying for your trip. Outside these two cities, where neither of the services operate, always agree on the final price before entering the vehicle. If the guy still asks you for more money at the end of the ride, just pay him whatever you had agreed beforehand and get out of the car. No one will chase after you.
Also, be firm with the word "No". You're going to have to say it out loud maaaaaany times throughout your trip to Egypt. Want to buy a souvenir? No. Want to go for a felucca ride? No. Are you interested on a guided tour? No. Just do not mistake being firm for being rude. If a cab driver is trying to convince you to go to a certain café, restaurant or shop mid-trip, then he usually stands to win something from that. It's up to you to decide whether you want to indulge him or not. Oh, and if you actually want to buy something from a small shop or a market, never EVER accept the initial price. Haggling is a huge thing in Egypt and you're actually expected to do it, so just have fun! But make no mistake – you will always end up on the losing end of that bargain! On another note, never accept anything without knowing the price first. There is a deliciously annoying habit in Egypt where people will constantly tell you not to worry and that you can pay later. Huge red flag: start worrying and ask the price immediately!
When visiting the cities of Luxor and Aswan, ignore the people who tell you there are no pubic ferries if you want to cross from one embankment to the other. They do exist, and tickets cost just 5EGP for foreigners. If you choose a private boat, you can easily pay as much as 5x or 10x that rate.
Regarding the strong currency devaluation we've discussed above, we strongly advise against exchanging money from strangers approaching you on the street. Not only may you end up actually getting a bad rate if you don't know what you're doing, but you'll also put yourself at the risk of being scammed, given fake money or even robbed.
Finally, a whole paragraph on our Egypt travel guide purely dedicated to the world-famous Pyramids of Giza – the unofficial headquarters of travel scamming in Egypt! If someone tells you that you need to take a different entrance exclusive for foreigners… ignore it! If someone tells you it is mandatory to do one part of the path on a carriage or on camelback… ignore it! Deep down, and if you want to play it safe, don't listen to anything touts tell you around (and even inside) the precinct. Unless the information is coming from properly identified staff – you guessed it – ignore it! If there is one single place in the whole country where you should in fact put on a "don't-talk-to-me" face, then this is it! Just don't mistaken the people aimlessly wandering around the Pyramids for the fantastic, kind-hearted and diverse Egyptian people.
Egypt travel guide – safety for female travelers
As much as it pains me to say it, Egypt has a deplorable track record when it comes to women's rights. According to a UN Report, awful occurrences such as workplace discrimination, domestic violence, sexual harassment and even female genital mutilation are still a reality in most of the country.
As such, if you're a woman traveling solo in Egypt, or accompanied exclusively by other ladies, you must be a bit more cautious when compared to your male counterparts. First, you'll have to dress more modestly that what you'd typically have to back at home. This will help you avoid unwanted looks and attention. Besides, be especially careful regarding the nature of your interactions with local males. Unfortunately, a woman being nice in Egypt can still be misinterpreted for having second intentions or being romantically/sexually interested. That doesn't mean you're going to have to deal with harassment or inquisitive looks all of the time, but this is a country that requires a more serious and firmer stance. And every time you feel like someone is out of line, don't be afraid to let them know and tell them off. Just like I said a few paragraphs above, the strength of the word "No" can be quite the ammo.
Where to sleep in Egypt – Hotels and Accommodation
If you're looking out for a place to stay on our Egypt travel guide, then we got your covered!
As we've said already, Egypt is a pretty affordable country, so it's quite easy to find great bargains when it comes to accommodation. Although most of the times hotels may not live up to your expectations – a consequence of some pretty big structural problems the country needs to address – finding a cheap place to stay is far from being a challenge.
Here you'll find a few alternatives for hotels in each of the main Egyptian cities that will be mentioned in this Egypt travel guide (based on a 2-night stay, for 2 people, in May 2023):
Egypt travel guide – Hotels in Cairo (Downtown, not Giza)
Egypt travel guide – Hotels in Alexandria
Egypt travel guide – Hotels in Luxor
Egypt travel guide – Hotels in Aswan
Egypt travel guide – Hotels in Hurghada
Where to eat in Egypt – Restaurants and average prices
Following the same logic as the hotels, restaurants are also pretty cheap in Egypt. Especially if you're staying in more traditional guesthouses in Luxor or Aswan, most of the times it's possible to have dinner there, where the meals are actually prepared by the owner and the food is usually local, cheap and really, really delicious.
On the other hand, Downtown Cairo is probably the place where it's harder to find a decent, fulfilling meal, with visitors often having to visit the neighboring central district of Zamalek. Not only are prices usually a lot higher when compared to the south of the country, but the quality of the food in the downtown is considerable worse as well, with most joints focusing on fast, junk, street food. Not that is necessarily bad, it just lags behind the rest of the country in terms of quality and accessibility.
Still, here are some restaurants in each of the cities mentioned on our Egypt travel guide where you can have a pretty good (or downright extraordinary) meal at decent price:
Egypt travel guide – Restaurants in Cairo
Egypt travel guide – Restaurants in Alexandria
Egypt travel guide – Restaurants in Luxor
Egypt travel guide – Restaurants in Aswan
Egypt travel guide – Restaurants in Hurghada
Egypt Travel Guide – Transportation between the airport and the downtown of Cairo
Although Cairo is actually served by a metro system, sadly the network hasn't reached the airport yet. That being said, the bus is pretty much the only public transportation you can rely on to cover the 22km distance between the airport and the downtown of Cairo. There are two different lines departing from the airport which eventually stop at the Ramses Train Station in the city center (though it's not the terminus): 111 and 381. These buses leave every 30 minutes from the parking lot in Terminal 1 and run every single day between 07h50 and 18h15. Each ticket costs a meager 5 EGP.
However, if you arrive during the evening or prefer a more private ride, you may also hire a taxi… though you already know how stressful that can turn out to be in Egypt! Always make sure to negotiate the price first before agreeing to take the trip, but expect to pay a fair amount of about 12-15€. Alternatively, just use the airport's wi-fi network and order an Uber for around 6-8€.
How to move around in Egypt – Flights, Trains, Buses and Tours
Regardless of how long you're staying, any of our Egypt travel itineraries implies long journeys across the country.
As such, here's a summary of all the transportation options you'll have at your disposal.
Internal flights in Egypt
Considering how huge the country is, it's far from surprising to learn that Egypt has plenty of daily flight connections between its most important cities.
Naturally, these flights are run by national airlines, such as Egyptair, Air Cairo or Nile Air; and prices for internal flights – obviously depending on the route and dates – might fluctuate between 40€ and 70€.
Recommended for these trips:
Trains in Egypt
The ultimate traveler experience, nothing beats a good old train journey! Even in Egypt, where trains are infamous for not being exactly modern, punctual or even safe, this is still the best way to travel overland. Plus, train tickets in Egypt are dirt-cheap!
You may check times and prices at the Egyptian National Railways official website. However, we don't recommend completing your purchase online, since the platform only allows foreigners to buy tickets for specific trains, which are usually more expensive and don't stop everywhere (a bit like express trains). On the other hand, if you buy them in person, you'll be able to choose from all the existing connections, even the ones you can't access online. These trains, which are slower and stop more often, are precisely the ones you should take for the journey between Luxor and Aswan if you intend to break the trip and visit the temples in Edfu and Kom Ombo.
Recommended for these trips:
Cairo-Alexandria
Luxor-Aswan
Buses in Egypt
As an alternative, you may also travel overland by bus in Egypt, as there are two main companies that pretty much control the market: Go Bus and Blue Bus.
Although tickets are generally more expensive than those you'd find for trains (and the trip is nowhere nearly as exciting), there are still certain conditions that make it worthwhile. For example, if you need to take an overnight journey, it's far more comfortable to do it aboard a bus than while riding an ordinary Egyptian train. Not only will the trip be longer on a train, but their comfort and cleanliness levels are usually subpar. On the other hand, it is in fact possible to complete an overnight trip aboard a clean, modern sleeper train, where the experience is much nicer than the bus… but with a price to match!
Comparing the trips between Cairo and Luxor aboard a sleeper train and a bus, the latter will cost you 10€, while the former will set you back 80 USD for a bed on a 2-person compartment.
Recommended for these trips:
Cairo-Luxor
Luxor-Hurghada
Hurghada-Cairo
Taxis and private tours in Egypt
Last but not least, certain situations might occur where due to the lack of any reliable alternative or for the overall convenience of the traveler, hiring a taxi or a tour for the day might simply be the best option.
For example, for the trip between Aswan and Abu Simbel, it is impossible to do a two-leg journey with a public bus within the same day. In this case, and in order to avoid having to sleep at yet another town, using one of these services is certainly the smart way to go.
Same thing if you want to travel between Luxor and Aswan while stopping in Edfu and Kom Ombo. Although I have personally taken this trip independently hopping across several different trains, this can indeed be a pretty uncomfortable and stressful experience for some. Using a taxi or tour will make things easier.
You may look up tours online on aggregators such as Viator, or you can simply ask around once you arrive in Egypt (your place of accommodation is always a great place to start). Alternatively, and if you're thinking of hiring a cab for the day, you can simply approach a handful of drivers on the street and ask if they're interested in providing their services. Then you just need to negotiate a fair price for everyone involved!
Recommended for these trips:
Luxor-Aswan (stopping in Edfu and Kom Ombo)
Aswan-Abu Simbel
The metro system in Cairo, Egypt
Being the only city big enough to justify the use of its public transportation system by tourists (not accounting for the cross-the-Nile ferry trips in Luxor and Aswan), it's only fair we write a couple of paragraphs about Cairo's metro system.
Considered the very first network in Africa and the Middle East, the metropolitan in Cairo is surprisingly organized and efficient, allowing you to reach different areas of this megacity and even neighboring towns (did you know Giza is actually a city?) for next to nothing.
The pricing system is actually pretty easy to understand. If your destination is located within 9 stops, the ticket will cost you 5 EGP. If it's a bit further away, between 9 and 16 stops, it will set you back 7 EGP. Finally, every trip that takes more than 16 stops to reach your destination has a cost of 10 EGP.
Regular tickets can be bought directly at the station cashiers. Just state your destination and the front desk worker will give you the price.
Egypt travel guide – Nile River Cruises
Although this option is not included in any of our Egypt itineraries, going on a river cruise across the Nile can be a pretty solid choice for those seeking a different type of adventure or a more relaxed pace. Plus, not everyone may be comfortable with the logistics on planning such an extensive trip (and that's ok).
Although there are several programs available, the vast majority of river cruises focus on the route between Luxor and Aswan, giving its passengers enough time to visit both cities, while doing strategic stops in Edfu and Kom Ombo along the way. There are also other programs that extend all the way south to Lake Nasser and Abu Simbel.
On average, Nile River cruises may last between 3 to 6 days, depending on the places you visit and on the amount of time spent onboard. All meals are included on the rate and prices can range from 350€/pax (3 nights/4days) to 500€/pax (4 nights/5 days) for the cheaper programs. When looking at longer programs, luxury boats or alternative circuits, the price poll is absolutely huge, with some cruises going as high as 4000€/pax (6 nights/7 days).
Examples of Nile River Cruises:
Egypt travel guides – Full itineraries for 7, 10 and 14 days in Egypt
So that this blog post doesn't turn into an encyclopedia, we've decided to create separate articles for each itinerary.
You can check them through the following links: