Forever enshrined into pop and Bossa Nova culture through the lyrics of local icons such as Tom Jobim, Chico Buarque or Gilberto Gil, Rio de Janeiro is one of the most romanticized cities on Earth. Could it ever be any different? Established in between the green escarpments of the Serra do Mar Mountain Range and the calm Atlantic waters of the Guanabara Bay, its location alone was enough for UNESCO to grant it the title of World Heritage Site.
And yet, despite all its natural beauty and unparalleled landscape, Rio de Janeiro is also a global, vibrant city where opposite realities collide. A place of millionaires, bohemians, artists and entertainers, but also of crime, favelas (slums) and extreme poverty. A complex system of districts, people and stories, where nothing is purely black or white – that is the fascinating nature of Rio de Janeiro!
That being said, if you're already looking forward to your next visit to the so-called "Wonderful City", we want to make sure you have everything you need. Check out our Rio de Janeiro 1-week travel guide and find relevant information on hotels and restaurants, safety tips and even a complete itinerary with everything you must see and do in Rio de Janeiro in 7 days (including a few cool day trips).
Rio de Janeiro 1-Week Travel Guide
How to get to Rio de Janeiro – Flights from Ireland
Despite its size and huge popularity, Rio de Janeiro is actually served by a single international airport, in the shape of the Aeroporto Galeão – António Carlos Jobim.
If you're traveling from Ireland, there are no direct flights to Rio de Janeiro. However, you can have a layover at one of the several European cities where it is actually possible to fly directly to Rio:
London-Heathrow (British Airways)
Porto (TAP)
Lisbon (TAP)
Madrid (Iberia)
Amsterdam (KLM)
Paris-Charles de Gaulle (Air France)
Munich (Lufthansa)
Rome-Fiumicino (ITA Airways)
Rio de Janeiro 1-week travel guide – Best time to visit the city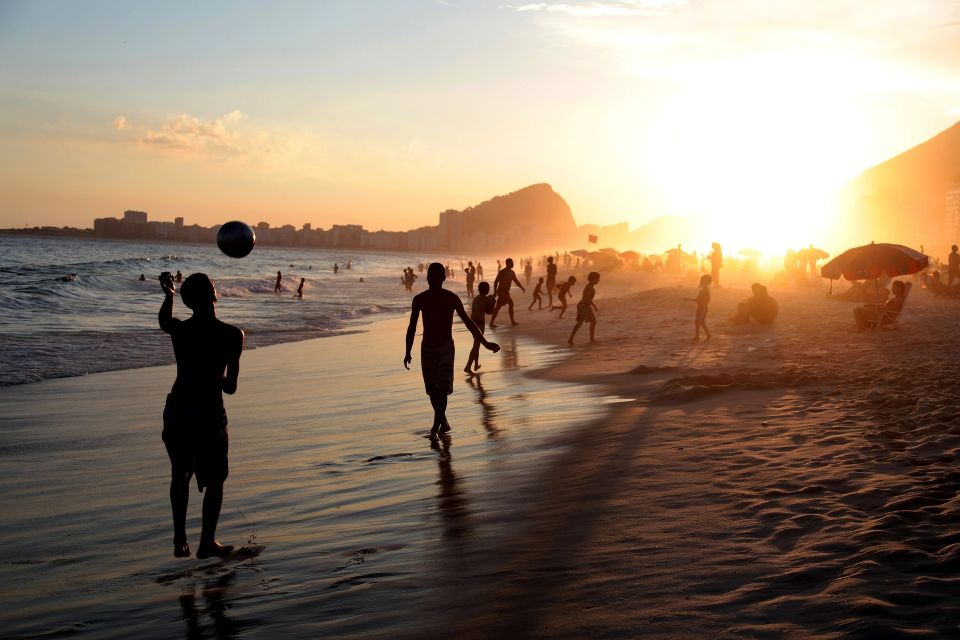 There are actually several different aspects to factor in when approaching this question. First of all, let's not forget that seasons in the Southern Hemisphere work differently when compared to Europe. This means that when we're going through Summer, Rio de Janeiro is experiencing Winter (and vice-versa).
However, considering Rio's very particular weather conditions, even their winter months (July and August) are pleasant and mildly warm (23ºC to 26ºC max). On the downside, these are the months where most travelers from Europe and North America descend upon the city, making prices go up in the process. On the other hand, the Brazilian Summer (December and January) is also rainy season in the city, substantially increasing your chances of getting bad weather despite the hot temperatures.
All things considered, Rio de Janeiro is best visited during shoulder-season, between the months of September-November and April-June. Referring to their Spring and Fall seasons, respectively, you will still get warm temperatures and fine weather without having to tackle high prices or having to worry about the rain.
Finally, it is also worth mentioning the iconic Carnival. Despite being a period of extremely high demand, there is a very good reason why this is considered the greatest event of the year in Rio de Janeiro. If you can, then you should definitely go!
Rio de Janeiro 1-week travel guide – Documents needed for your trip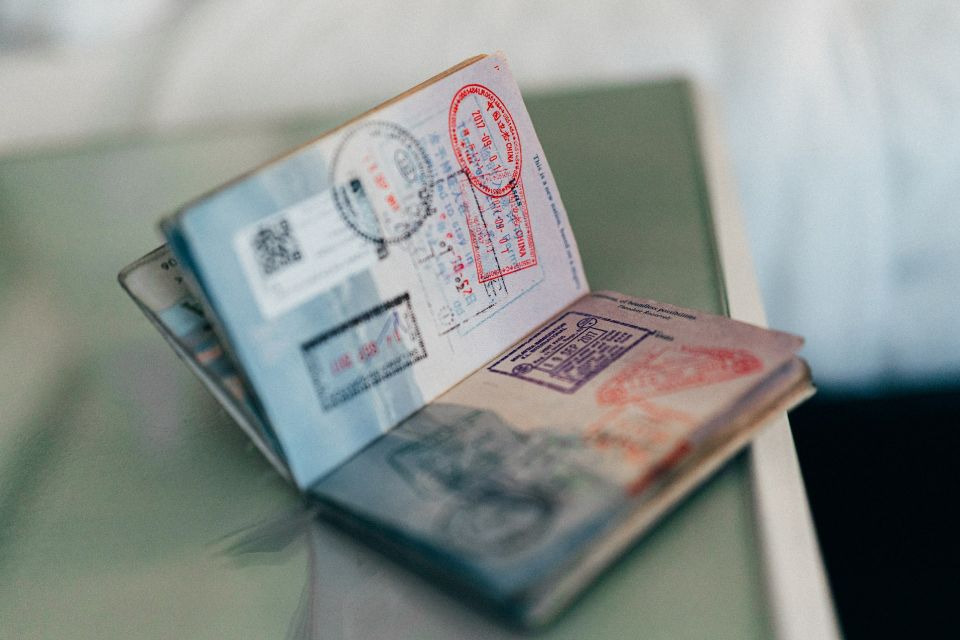 Considering Brazil is not a part of the EU and doesn't hold any kind of agreement to facilitate entry to its citizens, you must be in possession of your passport in order to visit the country. Plus, the document must be valid for a period of at least 6 months after your entry.
After getting your passport stamped, you can stay in the country without a visa for a maximum consecutive period of 90 days.
Rio de Janeiro 1-week travel guide – Roaming costs and sim card
Since there is no special agreement in place between Ireland and Brazil regarding international communications and roaming fees, using your regular phone plan in Rio de Janeiro is a big no-no!
Therefore, our recommendation is that you either get an Esim before leaving the homeland or buy a physical SIM card upon landing in your destination. You can do so after going through customs in the arrivals' terminal. In Brazil, there are 3 big companies that pretty much run the mobile data market: VIVO, Claro and TIM.
Rio de Janeiro 1-week travel guide – VIVO SIM Card
Plan 4GB

Price: 14,99 R$
Data: 4GB
Duration: 7/15 days (same price)
Plan 5GB

Price: 19,99 R$
Data: 5GB
Duration: 15 days
Rio de Janeiro 1-week travel guide – Claro SIM Card
Prezão 6GB Plan

Price: 29,99 R$
Data: 6GB
Duration: 1 month
Prezão 2GB Plan

Price: 9,99 R$
Data: 2GB
Duration: 7 days
Rio de Janeiro 1-week travel guide – TIM SIM Card
Individual Top Ups (no plan)

Price: 25,00 R$
Data: 1.5GB
Duration: 7 days
Rio de Janeiro 1-week travel guide – withdrawing money and bank card fees
With the Brazilian Real (R$) as the country's official currency, any withdrawal using an Irish bank card might incur in the payment of several different fees. Besides the percentual fee referring to the currency conversion, some Irish banks may also charge a flat commission for withdrawals made outside of Ireland. In some instances, you may well end up paying 5%-6% of your original withdrawal in banking fees.
On the other hand, exchanging money before your trip is not a viable solution either. Besides not being any cheaper, it's also not safe or wise to carry so much money on you during your trip. As such, we recommend using the services of online banking fintech companies such as Revolut, N26 or Monzo.
By using the bank's online app, you will have immediate access to your balance, as well as all your expenses, allowing you to check in real time whether you've been charged any fees for your withdrawals or not. Besides, you may just load your card with the exact daily amount you want to spend on your trip, helping you to avoid overspending and going over your budget. Plus, if you find yourself in a situation where your card got lost or stolen, the only money you stand to lose is amount you had loaded your card with. Sign up for Revolut for free >> to get 3 months of Premium.
Rio de Janeiro 1-week travel guide – Safety and travel scams
With safety being one of the top concerns among those who visit the city, we felt it would be appropriate to delve into this subject a bit more thoroughly than usual on our Rio de Janeiro 1-week travel guide.
Consistently ranking as one of the most dangerous countries in the world, Brazil is the type of destination which requires you to be a bit more careful than usual. In the specific case of Rio de Janeiro, tourists can at times become easy targets for robberies, pickpockets and other forms of petty crime. In a city where so many live below the poverty line, it is only natural that foreigners get looked at as people who own a lot more than locals do.
But what does it all mean? That you need to be in a permanent state of alert, constantly looking over your shoulder while trying to spot immediate threats? Well, let's push things too hard! While it is true that you're going to have to take some extra security measures that you probably wouldn't have to back in Europe, Asia or the Middle East, it is still perfectly possible to enjoy the city without feeling like a maniac.
Safest areas in Rio de Janeiro
For starters it is important to assess which areas of the city are generally considered safe, and which ones you should avoid. Ideally, you'll want to book your accommodation somewhere around the South Area, where districts such as Copacabana, Ipanema, Leblon and Barra da Tijuca are located. Though usually more expensive than other areas of the city, these districts are considered quite safe, especially during the day.
Looking further north, the districts of Botafogo, Santa Teresa and Centro/Lapa are also relatively safe during daytime, though requiring some extra caution after sunset.
We don't recommend staying in any other district/area that we haven't mentioned.
Safety tips for Rio de Janeiro
Now that we've talked about the safe and not-so-safe areas, it's time to share some useful safety tips that will definitely come in handy when you're visiting Rio de Janeiro:
1.Don't attract unnecessary attention. The more you look and behave like a tourist, the higher the chances you will end up attracting the wrong type of attention. Do not walk down random streets with your camera or smartphone in hand and avoid looking like you're lost or simply wandering aimlessly. This will make it easier for people to realize you are an outsider, so always walk with a purpose. Of course you will be able to snap some pics next to the main tourist attractions but the golden rule here is to always look around before deciding to do something. If you can't identify any other tourists, then this is not the place or time to act like one.
2. Do not carry all your cash and valuables with you. Just take whatever you need for the day and leave the rest at the safe in your hotel room. After all, if you're planning to spend the whole day on the beach, you don't need to take your cellphone, camera and your wallet with all your money and cards inside. If you have a Revolut card, you can load it with the amount you're expecting to spend each day, minimizing your potential losses in case it gets lost or stolen. This also means you must take two different cards for your trip, so than you can always have a plan B if you lose access to one of them.
3. Money belt and fake wallet. If it makes you feel more comfortable, you may also buy a money belt to take with you on your holiday. You can safely strap it under your clothes and use it to store your bank card, passport and most of your cash. This will help you avoid pickpockets. On the other hand, it is also advisable to carry a secondary wallet where you should only keep a small amount in cash. In case you get robbed, having nothing to give away is always a terrible idea, as it may end up escalating the situation. You can just hand over this fake wallet and hope the guy quickly goes on his way.
4. Use Uber when you need to go out at night. Why take the risk? Even in areas considered safe (by Rio standards), the nighttime is always a sensitive topic. As such, we recommend using a taxi or Uber whenever you need to go somewhere after sunset. If you really need to walk, avoid deserted areas such as alleys, empty streets, parks or beaches.
5. Do not use outdoor ATMs. Just like most of its neighboring countries, finding ATMs outside of buildings is actually not that common due to safety concerns. In case you are strap for cash and spot an outdoor ATM, you'll be better off by continuing your search, as you would be exposing yourself to an unnecessary risk. Always use indoor ATMs.
6. This one should be rather obvious but here it goes: do not visit a favela without a guide! These are extremely dangerous areas, with their very own rules and moral code, where crime is rampant. If, as a foreigner, you walk into a favela unaccompanied, you are clearly asking for trouble.
7. Finally, if you find yourself in the unfortunate position of being mugged, do not resist. Unlike Argentina or Chile, where pickpocketing is more common, in Rio the violence is far more prevalent. Therefore, resisting is likely to bring dire consequences. No matter how much it hurts you to let go of your possessions, keeping your phone is not worth the risk.
8. Use mosquito repellent. After the Zika outbreak, it became quite obvious why using repellent is an absolute must when visiting Rio.
Where to sleep in Rio de Janeiro – Hotels and Accommodation
If you're looking out for a place to stay on our Rio de Janeiro 1-week travel guide then we got your covered!
Although Rio de Janeiro is no longer the dirt-cheap destination it once was, the city is still somewhat affordable by Western European standards, with prices resembling those you would find in Southern Europe.
When it comes to choosing your place of accommodation, safety and location are fundamental elements. As a personal recommendation, especially if you're visiting Rio for the first time, we suggest basing yourself in Copacabana. It's a generally safe area, well connected to other city districts and with plenty to see and do. Plus, the area is also popular for its high concentration of hotels, so you certainly won't be stifled for choice!
On the other hand, if flight fares have eaten away a huge portion of your budget, then you will be well served by staying around the district of Botafogo. Comparably cheaper than the posh quarters of the South Area, this is still a rather safe location. Likewise, Centro or Santa Teresa might also be interesting alternatives, although these might not feel as safe as Botafogo (especially after sunset).
Finally, and just like Copacabana, the remaining districts down south are all safe bets when it comes to security and accessibility. Therefore, you must also consider staying in Ipanema, Leblon or Barra da Tijuca.
All things considered, here are a few hotel recommendations for tourists visiting Rio de Janeiro for one week:
Rio de Janeiro 1-week Travel Guide – Transportation between the airport and the city center
BRT Buses – Transcarioca Orange Line
Although Rio de Janeiro is served by a metro system, none of the 3 current lines make it to the Galeão International Airport. As such, the cheapest way to make it from the airport to the city center is to use a combination of the BRT (rapid transit buses) and the metro.
These vehicles are located right outside the arrivals building on both terminals 1 and 2. They leave every 15 minutes and run 24/7. In order to ride the BRT Bus, you will need to buy a RioCard for 4R$ (single purchase) and top it up with the amount needed for the journey. In this case, already considering you'll have to change to the metro mid-trip, the total fare will be 8,15R$.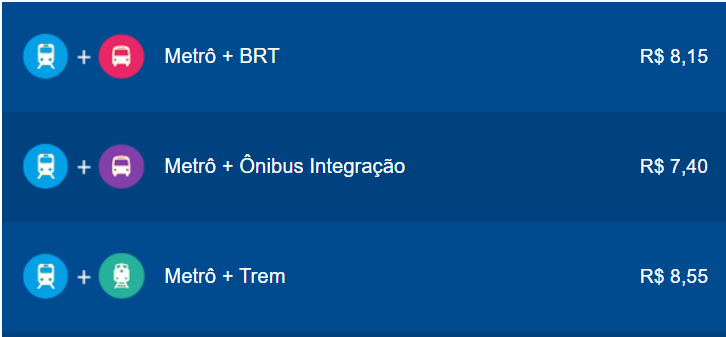 Unfortunately, the airport BRT line – called Linha Transcarioca – doesn't make it to the city center, so you'll have to get off at the only stop integrated into the local metro system: Vicente de Carvalho (Line 2). After changing to the metro, you can finally make your way to your final destination, weather you need to change lines (Copacabana/Ipanema in Line 1; Leblon in Line 4) or not (Centro). The total price for your trip will be 12,15R$ and the journey might take 60 to 120 minutes, depending on your destination. On a side note, keep in mind the area around the Vicente de Carvalho metro station is quite dodgy and potentially dangerous, which is why we recommend using either an Uber or the Frescão Express Bus.
Frescão Express Bus
Probably the smartest and most hassle-free option of all, the Frescão buses are a group of bus lines which connect the Galeão Airport to the most tourist-oriented districts in Rio de Janeiro. Although prices are higher than the BRT+Metro combo, tickets are still quite cheap (19R$) and the length of the trip substantially shorter since you don't need to change lines.
On the other hand, Frescão buses do not operate 24/7, leaving every 30 minutes between 06h00 and 23h00. Here are the express buses you should take according to where you want to go:
Premium 2145 – Centro (50 minutes)
Premium 2016 – Copacabana (1h10), Ipanema (1h20) or Leblon (1h30)
Uber or Private Taxi
Finally, you also have the option to hire a private car for the journey. Although there will be plenty of taxis at the airport, we recommend using Uber, as the service is more regulated and transparent for the user.
Once again, expect to pay anything in between 10€ and 20€, depending on your destination.
Rio de Janeiro 1-week travel guide – Public Transportation
Although Rio's public transportation system might be not as efficient as the one you're used to back at home, it is nevertheless cheap and diverse. In fact, the entire network is made up of several different options, such as metro and buses, but also suburban trains, trams, ferries, cable cars and even funiculars.
Considering the size of the city, and unless you're planning on exclusively using Uber and taxis, it is pretty much guaranteed that you'll find yourself using public transportation at some point. However, and to make things simpler, we will assume you will only need to use the metro and the BRT, the systems which run along all the sites mentioned on our Rio de Janeiro 1-week travel guide.
RioCard – the most popular transportation card in Rio de Janeiro
First of all, it's important to clarify that the metro and the BRT are two completely different systems of transportation. Unlike many other cities served by metros and buses, these networks are not fully integrated into one another, nor share the same ticketing system. This meant that every time you needed to use the BRT along with the metro, you would need to buy two separate tickets using two different electronic software.
But that all changed with the arrival of the RioCard, the only one that is valid across the ENTIRE public transportation system in Rio de Janeiro. You can buy this card immediately after landing in the city, since its automated machines are not available in every metro station or kiosk. The card itself will cost you 4R$, and you can top it up with the amount you expect to spend on transportation throughout your stay. Every time you validate it in one of the scanning machines, the fare will be automatically discounted from your balance. On a positive note, the same card can be shared by more than one passenger!
As an alternative, and so that you don't have to go looking for a machine/kiosk every time you need to top up your card, you can download the RioCard Mais app and use your own smartphone as a ticket. With the app, you can buy your card, top it up, check the balance and scan it at the station using nothing but your phone.
Rio de Janeiro Metro System
Composed of 3 different lines, the Metro of Rio de Janeiro runs through pretty much all the famous tourist attractions in the city, and will therefore be the public transport you will use the most (by a long shot).
The local metro runs every single day from 05h00 and midnight. On Sundays and bank holidays, the working hours are a bit shorter (07h00-23h00).
As for prices, you are charged 6,50R$ for each trip, regardless of length, duration or number of line changes.
Rio de Janeiro BRT Buses
Ideal for the trip between the airport and the city center, BRT buses also come in handy whenever you need to get to the suburbs of Rio, where the metro doesn't operate. Unlike regular buses, BRTs run on their own rapid-transit lanes, and therefore remain unaffected by traffic conditions.
Although you won't use it as often as the metro, it's still a good option if you want to explore more of the South Area's coastline, west of the districts of Leblon and Gávea. Current ticket prices stand at 4,30R$ per trip.
Where to eat in Rio de Janeiro – Affordable restaurants in the Wonderful City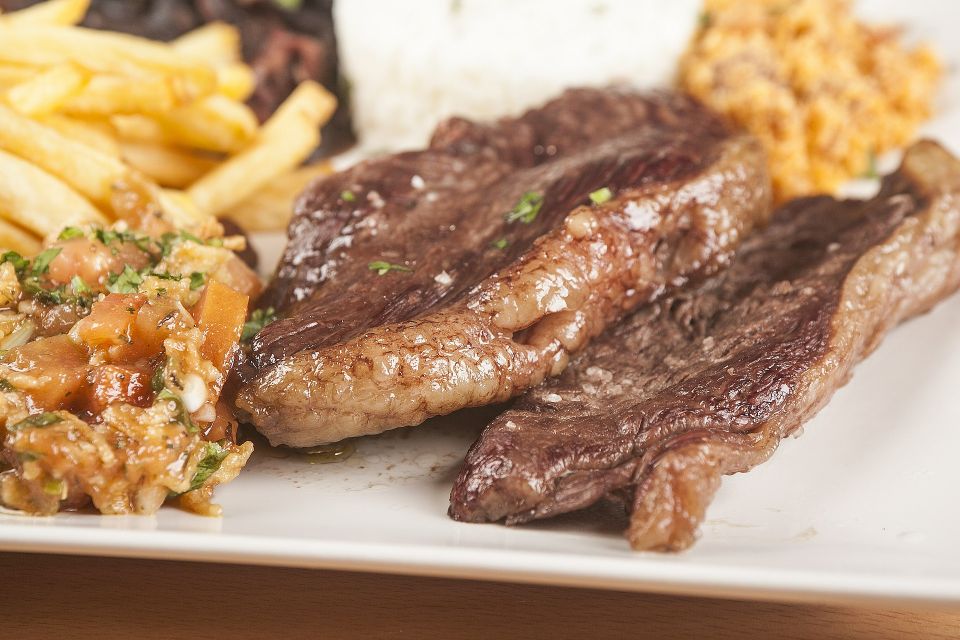 Considering Brazil's culinary delights and prowesses, it's far from surprising how easy you can find good restaurants all over the city of Rio de Janeiro.
Plus, and although things are a lot more expensive than a few years back, cheap joints are still plentiful in the city. Looking at Numbeo, you can see that a cheap meal will only cost you a meager 6€, while midrange restaurants might charge you about 13€/14€ for a full meal with appetizer, main and dessert.
That being said, here are a few places where you can have a decent, local meal at budget-friendly prices:
Rio de Janeiro 1-Week Travel Guide – Hidden Treasures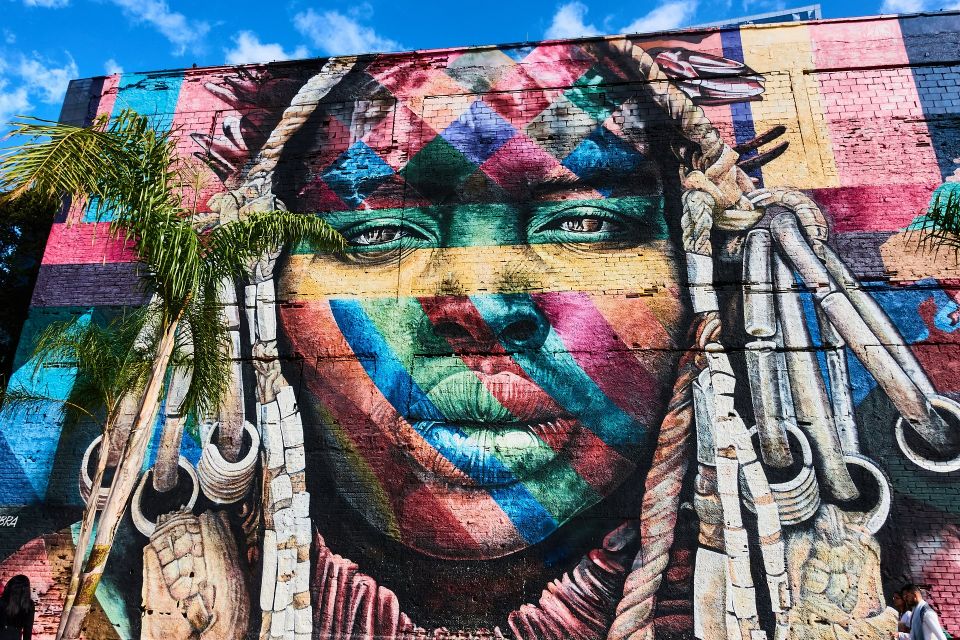 Considering just how big the city is, it's only natural that plenty of cool and interesting places remain unvisited. After all, there's already so much to see and do if you stick to the main tourist attractions that visitors end up lacking the time to explore other less popular sights. And that's perfectly understandable.
Be that as it may, we wouldn't want to cap off our Rio de Janeiro 1-week travel guide without at least mentioning some places that are very much worth a visit:
Boticário Square
Lage Park
Royal Portuguese Cabinet of Reading
Fiscal Island
Saint John the Baptist's Cemetery
Saint Sebastian Cathedral
Ruins Park
Samba Palace in Mangueira
Olympic Boulevard
Rio de Janeiro 1-Week Travel Guide – 7 days in the Wonderful City
First of all, let's make it clear that Rio de Janeiro is a city with plenty to offer. That being said, we decided it would be wise to "only" dedicate 4 days to the city proper, as it made perfect sense to include some wonderful day trip options as well. After all, by exploring different places across this amazing Brazilian region, you can get a better understanding – albeit always limited through a tourist lens – of this extraordinary and complex country.
Anyhow, we believe the following itinerary will allow you to enjoy one of the most fascinating cities in the planet. Without further ado, here's our Rio de Janeiro 1-week travel guide:
Rio de Janeiro 1-Week Travel Guide – Day 1: Christ the Redeemer and the Tijuca Forest
Let's kick things off with a bang and have you go up the Corcovado Mountain to see the iconic Christ the Redeemer Statue (117,50R$, including the Corcovado Train fare). Nominated one of the Seven Wonders of The World, this giant statue of Jesus Christ is the ultimate symbol and postcard picture of Rio de Janeiro. In order to get up there and enjoy some of the most astounding views in the world, you'll want to hop aboard the Corcovado Train, a scenic train/funicular line. The station is located at the Cosme Velho Street, where you will find the enchanting Boticário Square, one of the most beautiful colonial squares in RJ.
After ascending to the top of Corcovado, you are officially inside the Tijuca National Park, a gigantic urban park whose present form is actually the result of a careful reforestation process. After suffering extensive damage from the long years where its land got consecutively used for raising livestock, planting coffee and burning wood to produce electricity, the last Brazilian Emperor finally ordered the entire land to be replanted and repurposed. Nowadays, it is possible to do several hikes across the park.
After walking your way down the mountain, take a stroll through the Lage Park and see its signature mansion before moving along towards the Botanical Garden (60R$). Created at the start of the 19th century as a space to grow exotic spices from the West Indies, the garden serves nowadays as the perfect sample of the city's mind-blowing natural diversity. Finally, your day comes to an end with a quick Uber ride to the Chinese Viewpoint. Considered one of the most beautiful viewpoints in all of Rio, it will reward your effort with a spectacular panoramic view of the entire area between the Corcovado and the Two Brothers Hill.
First day wrap-up:
Boticário Square
Corcovado Train
Christ the Redeemer
Lage Park
Botanical Garden
Chinese Viewpoint
Rio de Janeiro 1-Week Travel Guide – Day 2: Heaven and Hell
If you had the chance to gaze upon the Sugarloaf Mountain when you went up the Corcovado the day before, today you will do the exact opposite. In order to get to the top, first you will have to take two different cable cars (150R$ for both rides, return trip). The first one goes from General Tibúrcio Square and leave you at the top of the Urca Hill, the smaller hill adjacent to the Sugarloaf. That's also where the second half of your trip begins, with a new cable car, this time all the way up to your final destination. After taking in the views and the atmosphere, make your day down through the Urca Hill Trail and just enjoy the scenery around you. Once you're back on ground level, test the waters at the Urca Beach and explore the nearby Fortress of São João.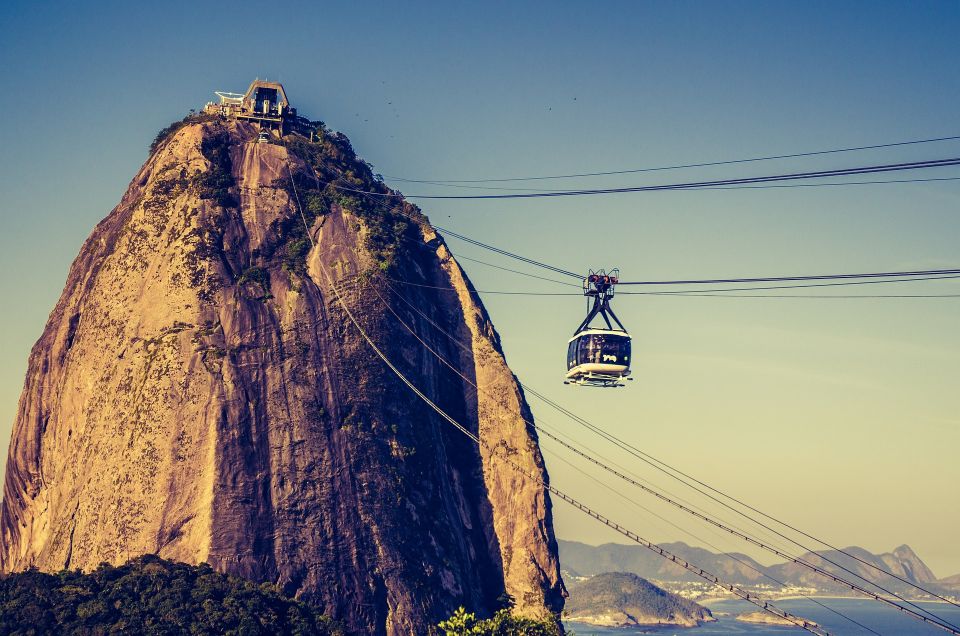 If your morning was a true piece of heaven, your afternoon will be anything but. Although we understand visiting a slum in Rio de Janeiro is never a unanimous activity, we also believe that such experiences can help visitors humanize the people who live there and contribute towards the destruction of a stigma. More than a basic exercise in voyeurism, a good favela tour must help tourists understand why do bad things happen in this kind of atmosphere. In the words of Watson – "Give me a dozen infants and I'll guarantee to take any one at random and train him to become any type of specialist I might select—doctor, lawyer, artist, merchant-chief and, yes, even beggar-man and thief". No human being can fully detach to the environment where they grew/live, and with Rio being one of the most unequal cities on Earth, desperate times tend to require desperate measures. That is why we recommend taking a tour of the Rocinha Slum, one of the safest in Rio de Janeiro, so as long as you're adequately accompanied by a local guide who can help you put everything you'll see under the light of those people's very specific context.
For obvious reasons, trying to visit a favela without a local is a terrible idea.
In order to end the day on a lighter note, get an Uber to Bairro de Guaratiba, the starting point of the 3km hike to the Telegraph Rock (Pedra do Telégrafo, in portuguese). If the name isn't ringing any bells, this is the Rio spot that was made famous by social media where it seems like tourists are holding on for dear life to a rock in order to avoid falling from a cliff. It's obviously an illusion, as there is another rock below serving as a platform. Be that as it may, and even if you don't feel like waiting for an hour for your turn to take a silly photo, go up there nonetheless and enjoy the views…which are nothing short of amazing!
Second day wrap-up:
Sugarloaf Mountain
Urca Hill
Urca Hill Trail
Urca Beach
Fortress of São João
Rocinha Favela Tour
Telegraph Rock
Rio de Janeiro 1-Week Travel Guide – Day 3: The Beaches of the South Zone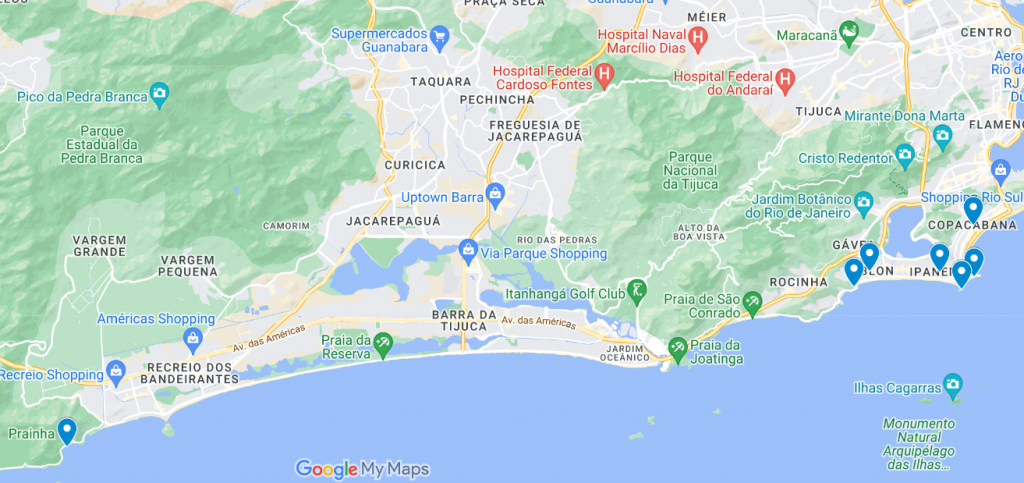 After spending the first two days visiting the mountains and the hills, it is now time to explore Rio's world-famous beaches! We'll start with the quintessential district of Copacabana, one of the safest and most popular areas in the city. Besides visiting the Copacabana Beach and its wonderful promenade, take some time to delve into the backstreets and discover some old-word colonial architecture as well. Still along the shore, visit the Copacabana Fort (6R$) and check the sea views from the Arpoador Stone.
Keep walking along the sea line and soon you'll find yourself in two of the most popular districts in Rio's South Zone: Ipanema and Leblon. Although they're not exactly filled with landmarks and tourist attractions, these upscale areas are perfect for long contemplative walks. Once you get to the end of the Leblon Beach, go up the Two Brothers Hill and enjoy (once again) the fabulous view over your surroundings.
From this point, hop on a BRT bus with your RioCard and get off at a stop called Recreio Shopping. You may then walk for around 3km or order an Uber to take you to what is arguably Rio de Janeiro's loveliest beach. Nicknamed Prainha (little beach, in Portuguese) this stretch of sand is completely surrounded by Rio's signature green hills and has slowly become a Mecca of sorts among the surfing community over the last few years. It is an absolutely idyllic place.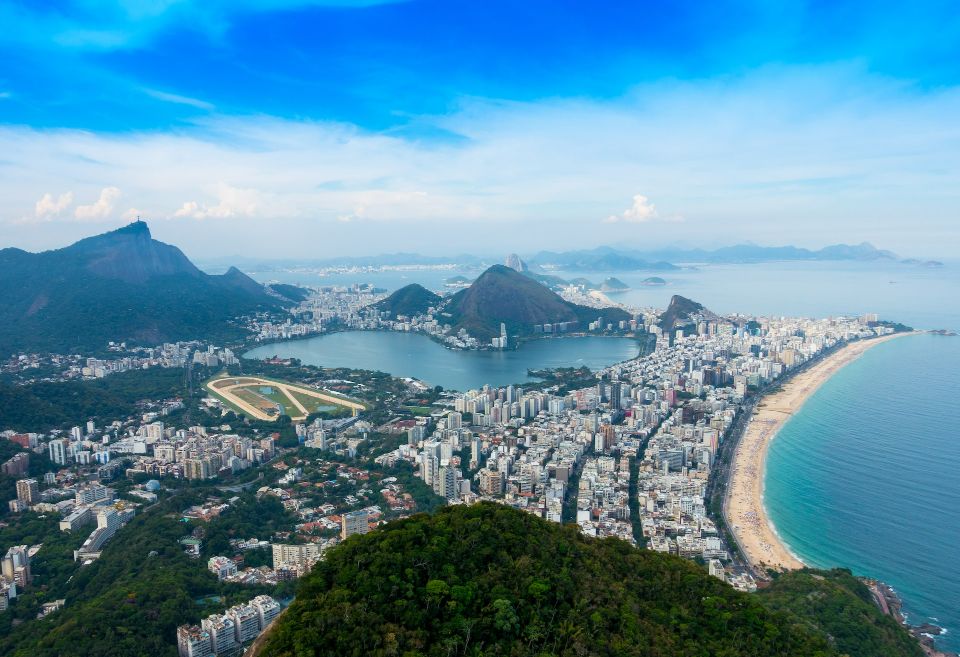 Third day wrap-up:
Copacabana Beach
Copacabana Fort
Arpoador Stone
Ipanema
Leblon
Two Brothers Hill
Prainha
Rio de Janeiro 1-Week Travel Guide – Day 4: The City Center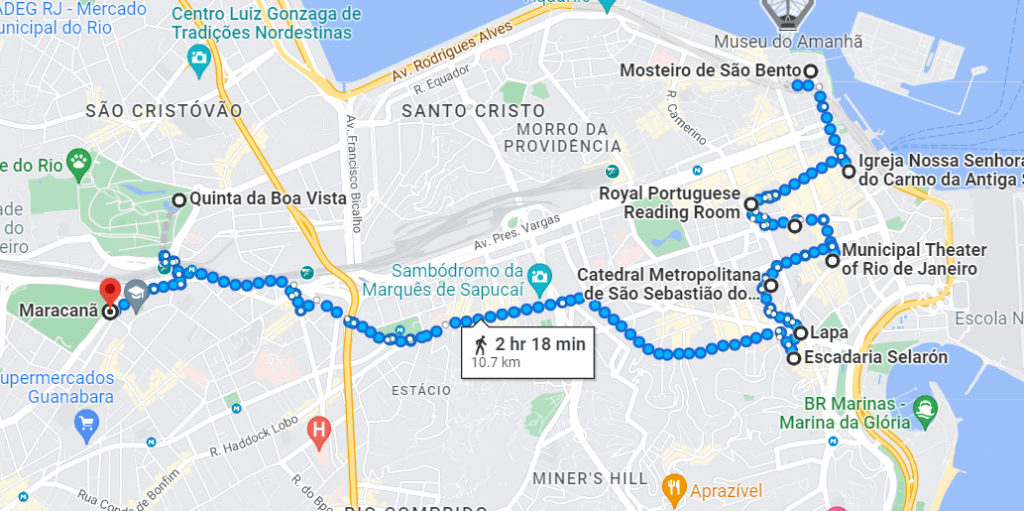 Although it is true Rio's major appeal comes from its setting and unbelievable natural attributes, that doesn't mean the city doesn't have its fair share of cultural and historical places. That being said, and so that you can also get a taste of Rio de Janeiro of old, this day will be spent in the districts of Centro and Santa Teresa.
As in any other country with a strong catholic heritage, Rio's historical center also boasts plenty of old, beautiful churches. Although there are countless examples to choose from, at least 3 of those churches stand head and shoulders above the rest in terms of beauty and historical significance: the São Bento Monastery, the São Francisco da Penitência Church (2R$) and the Church of Our Lady of Mount Carmel. History aside, it is also worth mentioning the Saint Sebastian Cathedral, an utterly bizarre 1960's construction, built to resemble the Mayan Pyramids – you have to see it to believe it! On the way, don't forget to visit the Royal Portuguese Cabinet of Reading, one of the most beautiful libraries in the world, or the Municipal Theater, probably the best example of colonial architecture in the city.
After leaving the Centro district, it's now time to explore Santa Teresa, the bohemian quarter of the city, as well as one of the most picturesque and aesthetically pleasing. A district of hilly streets and crooked alleyways, it is served by Rio's most beloved tram line. Known as the Santa Teresa Tramway (20R$), these old-looking vehicles have become a tourist attraction of sorts. While strolling through Santa Teresa, make sure to cross some of its most popular sites off your bucket-list, such as the Guimarães Square, the Ruins Park or the Selarón Staircase. If you still have some time in hands, make a quick detour towards the neighboring quarter of Lapa and check its street art.
With the day slowly heading towards its end, visit the Boa Vista Park, Rio de Janeiro's main urban green space. Right next to the park, you absolutely cannot miss the majestic Maracanã, possibly the world's most famous football stadium. Although it's possible to take a tour, for the ultimate experience you have to attend a match! Just check the online ticketing systems for both Flamengo and Fluminense – the two rivals who share the same ground – to see what's on during your visit.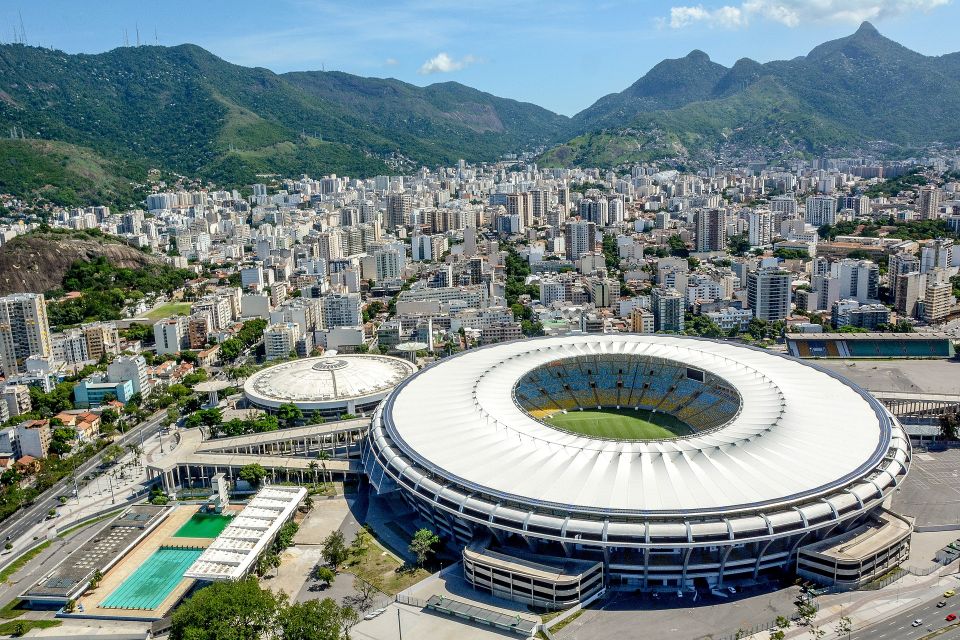 Fourth day wrap-up:
São Bento Monastery
São Francisco da Penitência Church
Our Lady of Mount Carmel Church
Saint Sebastian Cathedral
Royal Portuguese Cabinet of Reading
Municipal Theater
Santa Teresa Tramway
Guimarães Square
Ruins Park
Selarón Staircase
Lapa
Boa Vista Park
Maracanã
Rio de Janeiro 1-Week Travel Guide – Day 5: Day Trip to Paraty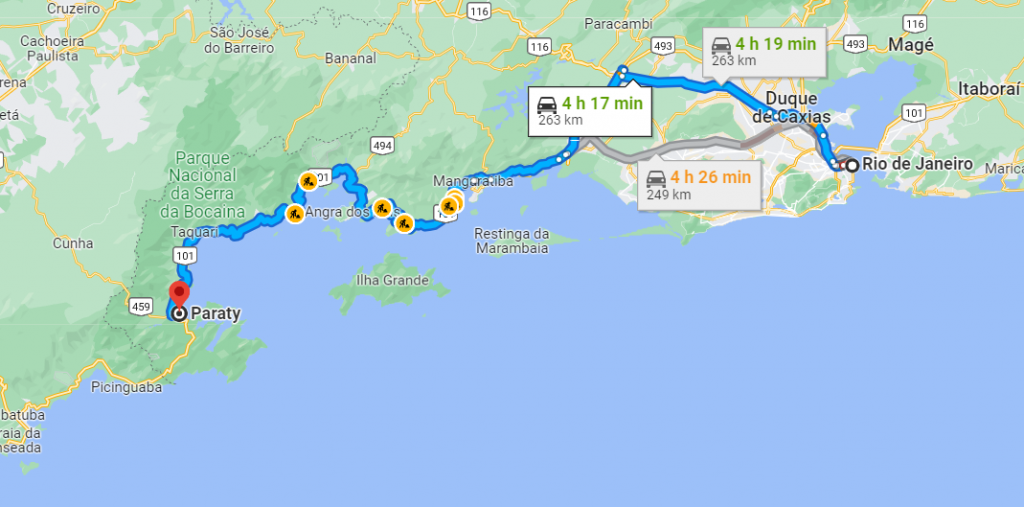 For the remainder of our Rio de Janeiro 1-week travel guide, the next 72 hours will be spent on day trips. Well, if you went as far as to cross the entire Atlantic Ocean to come here, you might as well get to know what this region of Brazil has to offer! That being said, let's start with Paraty, one of Brazil's loveliest colonial towns and a UNESCO World Heritage Site.
In order to get there, take a bus from local company Costa Verde, which connects several towns along Rio's southern coastline. These buses depart from Rio de Janeiro's Bus Station and each trip takes about 4h40 to reach Paraty. A 2-way ticket will set you back around 165R$.
Although it may sound like too much time on the road for a single day, we can guarantee the experience will make up for it. In the end, you will understand why Paraty is such a delight! Its historical center is one of the best preserved in the country, and you can just wander aimlessly along its whitewashed colonial façades while stumbling upon local popular sites, such as the Matriz Square, the Church of Saint Rita, the House of Culture or the Church of Our Lady of the Remedies.
After exploring every nuke and cranny of the center, it's time to approach the quay and negotiate an escuna boat tour. The escuna is a type of local vessel, currently used for tourist purposes. As you can see on the map, Paraty is surrounded by several islands and peninsulas, all of which have been taken over by nature. Many of those places hide dreamy beaches and unspoiled nature, but the only way you can get access is through the sea. From the countless options available, you'll want to visit the Lula Beach, the Red Beach and the Saint Rita Beach. These boat tours usually last for about 5 hours and cost on average 50-70R$/pax.
Although there would be plenty more to see, this is the perfect itinerary for visitors who only have one full day in Paraty. Come nightfall, and once you're ready to go back to the big city, Paraty will nevertheless remain with you.
Fifth day wrap-up:
Paraty Historic Center
Matriz Square
Church of Saint Rita
House of Culture
Church of Our Lady of the Remedies
Escuna Boat Trip (Lula Beach, Red Beach and Saint Rita Beach)
Rio de Janeiro 1-Week Travel Guide – Day 6: Day Trip to Búzios
Yet another day, yet another trip – this time towards Búzios in the northern coastline! Originally branded as a sleepy fishing village without much to tell, Búzios started making headlines after a visit from the legendary actress Brigitte Bardot. 60 years later, the city is now extremely popular among Brazilians and Argentinians, as well as a favorite city-break among Cariocas (Rio's inhabitants).
Although the city has quite a few secondary attractions, such as the Saint Anne Church or the Bardot Walkway, people mostly visit Búzios for its world-class stretches of sand, such as João Fernandes Beach, Ferradurinha Beach or Turtle Beach (although there are about 20 to choose from). On a different note, we also recommend taking a short walk along the charming Stone Street, one of the last remains of pre-Bardot Búzios.
In order to get to this town, you must once again head to Rio de Janeiro's Bus Station and hop on a bus from Autoviação 1001. Each trip takes about 4 hours (one-way) and costs 175R$ 2-way.
Another interesting option for this day would be to swap Búzios for Arraial do Cabo, a town whose idyllic beaches earned it the nickname of "The Caribbean of Brazil". Arraial do Cabo is only 30km away from Búzios.
Sixth day wrap-up:
Beaches of Búzios (João Fernandes Beach, Ferradurinha Beach or Turtle Beach)
Saint Anne Church
Bardot Boardwalk
Stone Street
Rio de Janeiro 1-Week Travel Guide – Day 7: Day Trip to Angra dos Reis

For your seventh and final day in Rio de Janeiro, you're about to complete the ultimate day trip trifecta with a journey to Angra dos Reis.
Once again, local company Costa Verde will take you from Rio's Bus Station to your destination. You'll get there in about 3 hours and prices for a return ticket will cost you 120R$.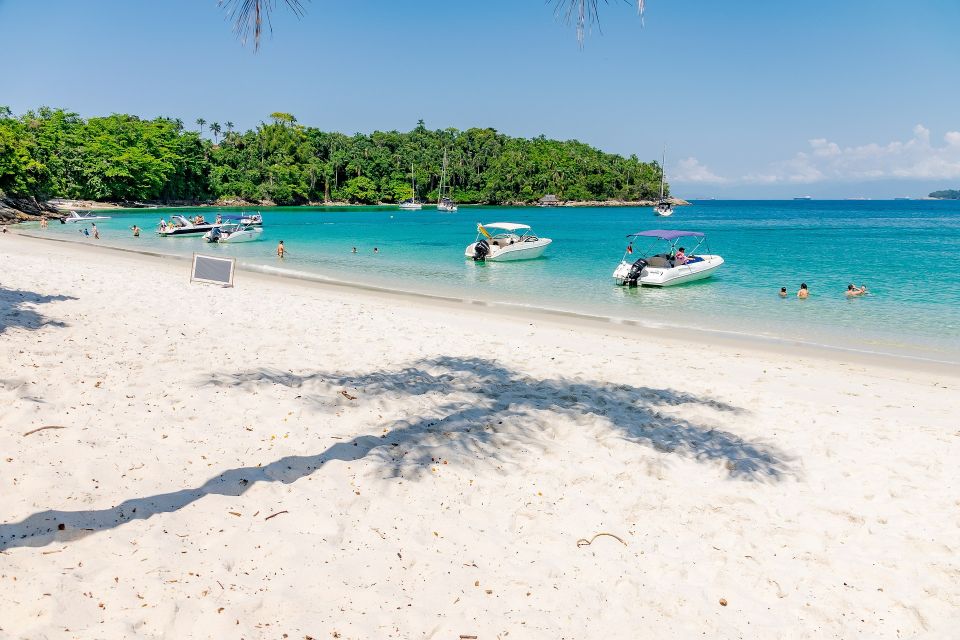 As for Angra dos Reis, is yet another coastal town that looks straight out of paradise. Its seashore is populated by hundreds of tiny islands, which makes it ideal for an escuna boat trip! These boats leave from the Quay of Saint Luzia and usually take between 5 to 6 hours to complete their course, stopping at iconic local places such as Big Island, Blue Lagoon or Jipoia Island and its stunning Dentist Beach.
Back on land, take the very little time you have left to sweep through Angra's Historical Center, visiting the Church and Convent of Our Lady of Mount Carmel, the General Osório Square, the Comércio Street, the Municipal Market or the Matriz Church.
Once the day comes to an end, it is finally time to get back to Rio de Janeiro – this time for good! You'll be flying home tomorrow.
Recommended tour:
Seventh day wrap-up:
Escuna Boat Trip (Big Island, Blue Lagoon, Jipoia Island, Dentist Beach)
Historical Center
Church and Convent of Our Lady of Mount Carmel
General Osório Square
Comércio Street
Municipal Market
Matriz Church
And thus we've come to the end of our Rio de Janeiro 1-week travel guide. Let's hope you can make good use of it and explore the best this amazing city has to offer.