The perfect blend between old-world charm of Western Europe and the pragmatic modernism of Scandinavia, Copenhagen is probably the most European of all the Nordic capitals. On one side you have a fascinating mix of classical architecture, majestic palaces and castles. On the other, a city designed for cyclists, a sense of tranquility and an overall feeling that society just works.
However, Copenhagen is not just a great place to live, but also a pretty cool tourist destination very much worth visiting, where you'll find a delightful historic city center, several royal palaces and even one of the world's oldest and most charming amusement parks. Besides, boasting a public transportation system that runs like clockwork, it is also possible to visit a few popular sites located way out in the suburbs of the Danish capital.
That being said, we invite you to have a look at our Copenhagen 3-day travel guide and discover the best the city has to offer, including hotels, restaurants, tips to avoid tourist scams and even a detailed list with everything you must see and do in Copenhagen in 3 days.
Copenhagen 3-Day Travel Guide
How to get to Copenhagen – Flights from Ireland
Considering this is the largest and most important city in all of Denmark, it comes as no surprise that the nation's capital is served by the country's biggest air hub: the Copenhagen International Airport.
As such, if you're traveling from Ireland, it is possible to fly directly to Copenhagen from Dublin with Norwegian, Scandinavian Airlines and Ryanair.
Copenhagen 3-day travel guide – Best time to visit the city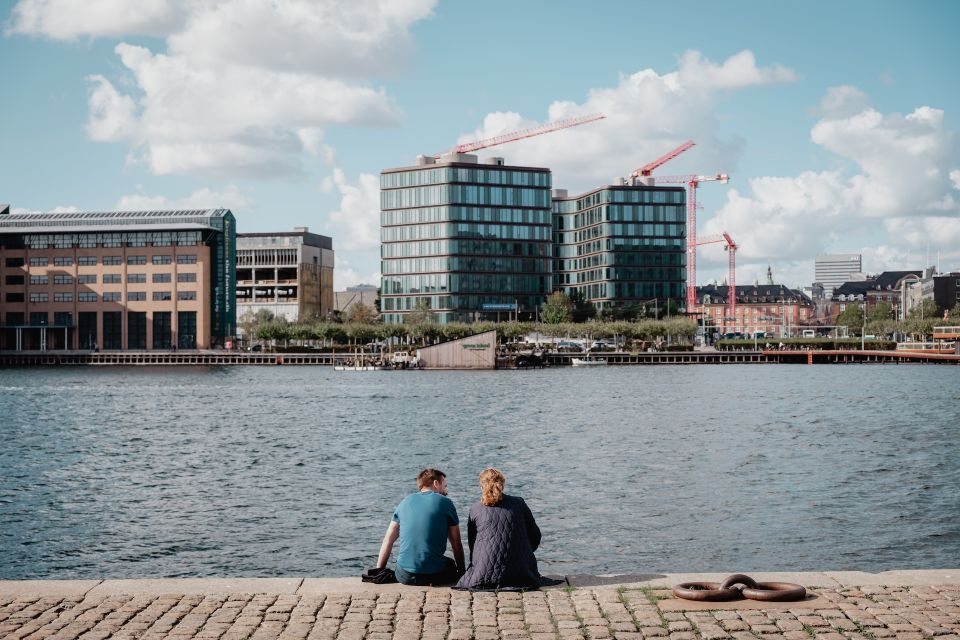 Considering the city is located in Northern Europe, Spring, Summer and Fall are definitely the most sought-after months when it comes to booking a trip to Copenhagen, with the period between May and September standing out as the most researched. However, keep in mind accommodation can be quite expensive in the Danish capital, an issue that's even more prevalent during Summer months!
As such, it's best to visit during shoulder-season, when temperatures are still pleasant, the streets less crowded and the prices smaller. However, and for those strong-willed enough to face the harsh Danish winter, visiting Copenhagen in the winter can also feel refreshingly rewarding, as dozens of Christmas markets spring up all around the city.
Documents needed for your trip to Copenhagen
Since Copenhagen is part of the EU, Irish citizens only need to show a valid ID Card in order to be granted access to the country.
Copenhagen 3-day travel guide – Withdrawals, banking fees and travel budget
With the Danish Krone (PLN) as Denmark's official currency, any withdrawal using an Irish bank card might incur in the payment of several different fees. Besides the percentual fee referring to the currency conversion, some Irish banks may also charge a flat commission for withdrawals made outside Ireland. In some instances, you may well end up paying 5%-6% of your original withdrawal in banking fees.
On the other hand, exchanging money before your trip is not a viable solution either. Besides not being any cheaper, it's also not safe or wise to carry so much money on you during your trip. As such, we recommend using the services of online banking fintech companies such as Revolut, N26 or Monzo.
Although each have their own limitations and fees, they allow you to withdraw a certain amount in foreign currency without any fees involved. And even after that threshold is reached, costs are much smaller when compared to traditional banks. Sign up for Revolut for free >> to get 3 months of Premium.
It's important to mention that in Copenhagen, electronic payments are the standard, and the need for cash withdrawals is becoming less and less common. In fact, the country is heading towards a fully digitalized economy, suggesting that in the near future, the use of cash in Denmark may become entirely obsolete. Nevertheless, if you do need to do so, we recommend using the following banks, which, at the time of writing, do not charge any withdrawal fees:
Nordea
Jyske Bank
Nordjyske Bank
On the other hand, if you prefer to carry some cash and exchange it at your destination, here are 3 currency exchange offices in Copenhagen with very favorable reviews:
Copenhagen 3-day travel guide – Common scams and frauds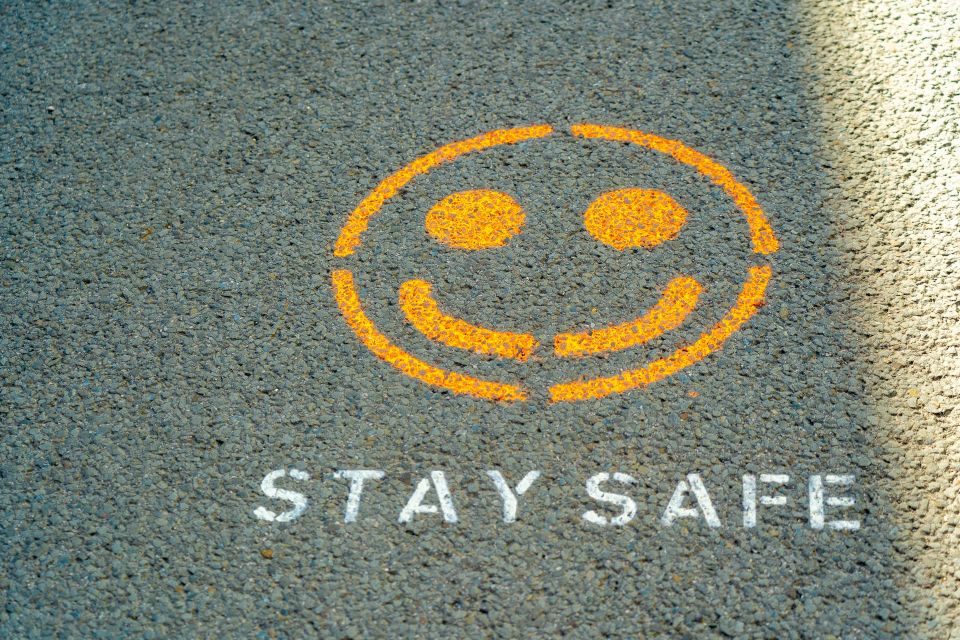 Given Denmark's 2nd place rank on the Global Peace Index, it's no wonder that Copenhagen stands out as one of Europe's (and the world's) safest capitals. As such, you can enjoy a pretty seamless and chill experience, since the chances of being the target of theft or scams are quite low.
However, and much like you would do in any other big city, using your common-sense is key. That means no taxis whose drivers refuse to start the meter, no accepting help from strangers when you're using an ATM or trying to buy metro tickets and always keeping an eye out for your stuff when you're walking through busy areas. To sum up: don't do anything you wouldn't feel comfortable doing in any other city!
Where to sleep in Copenhagen – Hotels and Accommodation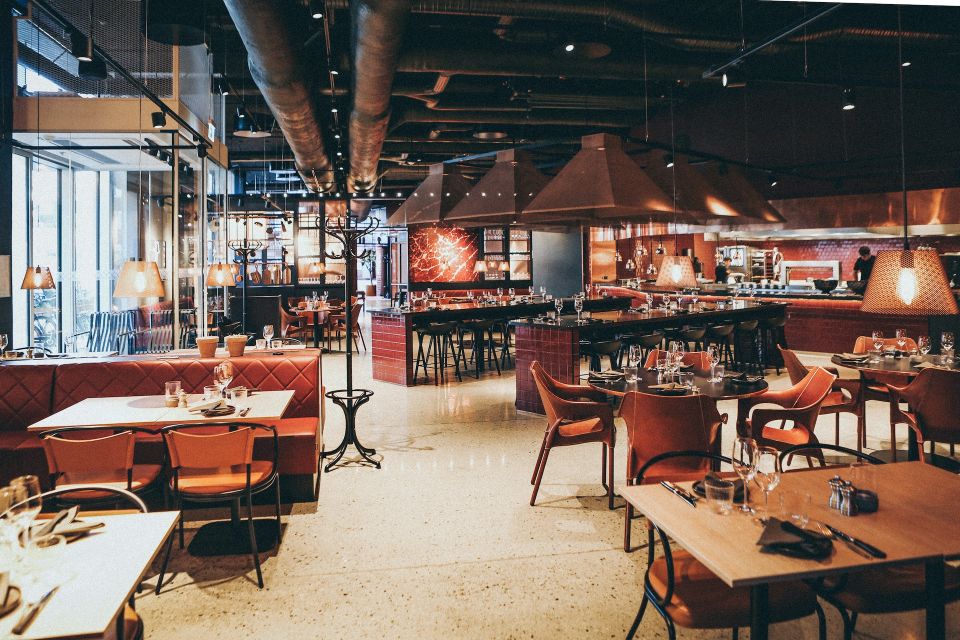 If you're looking out for a place to stay on our Copenhagen 3-day travel guide then we got your covered!
As a shock to absolutely no one, Copenhagen is a pretty expensive destination. Whether it's food, accommodation, transportation or entertainment, this city can drain your travel budget rather quickly. This is especially true when it comes to hotels, hostels, guesthouses or apartments, where even the most basic rooms (with a central location) can easily set you back around 100€ per night. However, it's worth noting that the service and cleanliness standards are usually quite high.
That being said, here are a few hotel options which have passed our value-for-money test:
Copenhagen 3-Day Travel Guide – Transportation between the airport and the capital centre
Upon landing in Copenhagen, the best way to reach the city is by using the local urban train system. The station is located inside the airport and the airport line operates 24/7. These vehicles leave every 10 (during the day), 20 (during the evening) or 60 minutes (during the night), and it takes them only 15 minutes to get you to the Copenhagen Central Station (København H). Tickets cost 36 DKK and you can buy them from the automatic machines located in the platforms.
Alternatively, you may also use the yellow line (M2) of the local metro system, which stops on Terminal 3. This route doesn't go through Central Station, but there are 2 different stops located within the city center: Kongens Nytorv and Norreport. Much like the train, the metro also operates 24/7, with new carriages leaving every 3 to 6 minutes. However, for the night service, between midnight and 05h00, you might experience a wait time of around 20 minutes. As for prices, you need to get a 36 DKK ticket, which is valid across 3 zones.
Copenhagen 3-Day Travel Guide – Public transportation
As one comes to expect from a Nordic country, Copenhagen's public transportation system is efficient, punctual and easy to understand, being composed of metros, buses and local trains (S-Train).
No entanto, convém ressalvar que o centro de Copenhaga é bastante compacto e extremamente prático e seguro para pedestres, pelo que dificilmente terás sequer que utilizar o metro durante a estadia (com a excepção das deslocações de/para o aeroporto, explicadas acima).
That being said, it's important to note that Copenhagen's city center is extremely walkable and compact, so you will hardly have to use public transport at all, aside from the trips between the airport and the city center (plus the day trips on the third day of the itinerary).
Copenhagen's public transportation – Maps, Tickets and Fares
While, as I mentioned earlier, you probably won't need public transportation to explore central Copenhagen, if you find yourself staying in the suburbs, the metro system will likely be your go-to option. Currently, Copenhagen's metro system consists of 4 lines, serving nearly 40 stations in total. This system operates around the clock, with fully automated vehicles (meaning no human drivers).
When it comes to purchasing tickets, it's important to keep in mind that the fare is based on the distance you plan to travel, which means you should buy a ticket in advance, taking into account the number of zones you'll be traveling through from point A to point B. If you're unsure, you can always use the Rejseplanen travel planning tool. For a short journey spanning 2 zones, the ticket price is 18 DKK, and it gradually increases to 53.50 DKK for 8 zones! You can buy these tickets from the automatic machines at the stations or through the official DOT app. It's worth noting that these tickets are multiplatform, allowing you to use them not only on the metro but also on buses and suburban trains. Speaking of the latter, these train journeys can span up to 30 zones and can cost as much as 176 DKK per trip!
Copenhagen City Pass – The best ticket to visit Frederiksborg and Kronborg
Given that you probably won't be using public transport more than twice a day, daily and multiday tickets won't be particularly useful here. However, as you'll see later on, our third day in Copenhagen includes visits to Frederiksborg Palace and Kronborg Castle, both located quite far away from the city center.
For this specific day, going for a City Pass makes sense. These daily tickets can be split into several different categories:
City Pass Small: Only valid for zones 1 to 4 within Copenhagen. 24 hours: 80 DKK.
City Pass Large: Covers the city and the entire metropolitan area. 24 hours: 160 DKK.
City Pass Vest: Covers the city and the western part of Zealand Island. 24 hours: 160 DKK.
City Pass Syd: Covers the city and the southern part of Zealand Island. 24 hours: 160 DKK.
City Pass X-Large: Valid for all the aforementioned areas. 24 hours: 260 DKK.
For that journey, the City Pass Large is enough, coming in at a cost of 160 DKK. If we consider that buying individual tickets for each trip would cost you 197 DKK (even after accounting for off-peak travel discounts), the pass will save you a minimum of 37 DKK.
Copenhagen 3-day Travel Guide – Free walking tours
While in Copenhagen, you have the option to explore the city with a free walking tour. These tours, led by local guides or tour companies, offer guided visits to the historic center, sharing intriguing stories about each place and providing valuable cultural context. Even though these tours are technically free, it's customary to show appreciation for the guide's efforts by leaving a tip at the end. In Copenhagen, a reasonable minimum tip would be around 80 DKK.
That being said, here are a few companies that run free walking tours in Copenhagen:
Copenhagen 3-day Travel Guide – Hidden Treasures
With 3 days in Copenhagen, and although there is definitely plenty to see, you will have enough time to at least cover the city's main highlights and take a day trip to explores the famous royal residences located in Hillerød amd Helsingør.
Be that as it may, and because we believe a good traveler must always be able to explore beyond the obvious, we wanted to add a few more obscure places to your list of things to see and do in Copenhagen in 3 days:
Kastellet – An ancient star-shaped military citadel that has been transformed into one of the city's most charming parks, offering stunning views of the Honsebrolobet Canal and the Langelinie promenade.
Copenhagen Radhus – None other than the City Hall of Copenhagen! Following the Lutheran tradition, government buildings and democratic institutions were built to impress, which is why old city halls like this one were designed with the grandeur typically reserved for churches and cathedrals in other parts of Europe.
Torvehallerne – Considered one of Copenhagen's finest street markets, conveniently located near the Norreport metro station.
Cisternas de Søndermarken – Hidden beneath Søndermarken Park, these former water reservoirs have been transformed into underground art galleries, making them one of the most unique and intriguing spots to explore in Copenhagen!
Copenhagen 3-Day Travel Guide – What to See and Do in 72 Hours
While it's obviously not possible to get to fully know a city in just 3 days, with a complete 72 hours you can certainly get a general overview of Copenhagen. Apart from strolling through its historic center, paying a visit to the enigmatic Christiania and capturing the quintessential shot of the Little Mermaid statue, you'll also have the opportunity to step outside the city and explore the stunning Frederiksborg Palace and the iconic Kronborg Castle.
Without further ado, here's what to see and do in Copenhagen in 3 days:
Copenhagen 3-Day Travel Guide – Day 1 – Mermaids, Palaces and Colorful Canals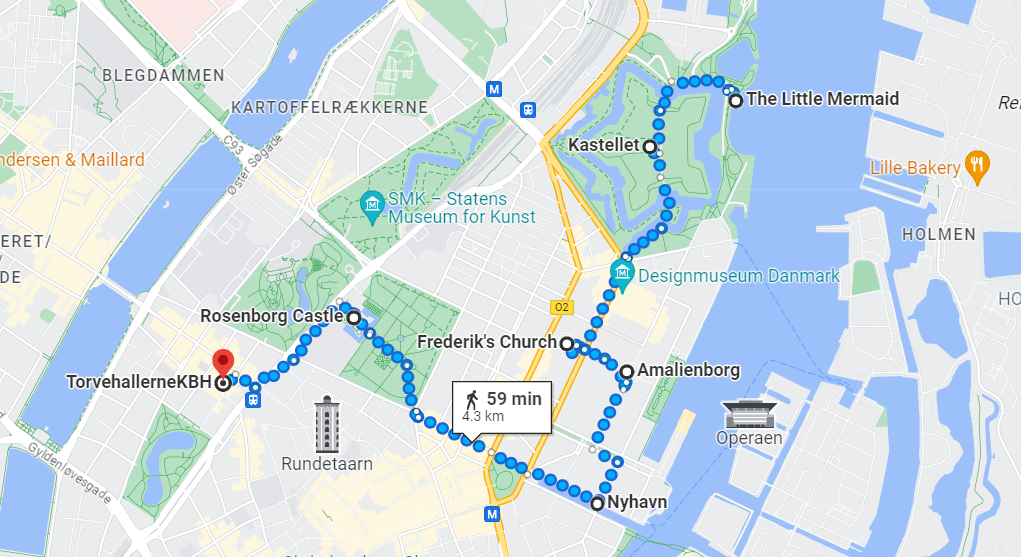 To help you make the most of your time in Copenhagen, we've divided the historic city center into two equal halves, using the colorful Nyhavn as a reference point. So, on your first day, we'll explore the northern half of the city center, starting our journey at the iconic Little Mermaid statue. Erected in 1913 as a tribute to the beloved Danish author Hans Christian Andersen, who wrote famous fairy tales like "Thumbelina" and "The Princess and the Pea" (among others, including the story of the famous mermaid), has become a true symbol of Copenhagen. Don't expect anything too impressive or elaborate, though. Much like Brussels' Manneken Pis, it's just a symbolic place for the classic photo op. Not far from here, you'll discover the far more impressive Kastellet, an ancient star-shaped military citadel that has been transformed into one of the city's most charming parks, offering stunning views of the Honsebrolobet Canal and the Langelinie promenade.
As you continue your journey, you'll gradually move away from the shores of the Oresund Strait toward the heart of the historic center. Along the way, your first stop will be the Marble Church. Known locally as Frederiks Kirken, it stands out as the most impressive of all the churches in Copenhagen, both inside and out. Just a few steps further, you'll reach Amalienborg Palace (120 DKK), which serves as the Danish Royal Family's official winter residence. Besides exploring the palace's interiors and the history of the ruling dynasty, this place is also popular for the daily Changing of the Guard ceremony, which takes place at noon. After your palace visit, you'll finally arrive at the iconic Nyhavn, probably the most famous place in all of Copenhagen. With its charming, colorful buildings lining the picturesque canal, this harbor is likely the image that pops up more often when googling the Danish capital. From Nyhavn, you'll head north towards the King's Garden, a small park adjacent to the impressive Rosenborg Castle (130 DKK). Yet another palace at the service of the Danish Crown, it houses an extensive museum where you can explore some of the royal family's most valuable collections, as well as visit the hall where past rulers were officially crowned. Finally, and once hunger strikes, take a brief detour to Torvehallerne, one of Copenhagen's finest street markets, conveniently located near the Norreport metro station.
First day wrap-up:
Little Mermaid
Kastellet
Marble Church – Frederiks Kirken
Amalienborg Palace
Nyhavn
King's Garden
Rosenborg Castle
Torvehallerne
Cheap restaurants near Nyhavn and in Norreport:
Copenhagen 3-Day Travel Guide – Day 2 – Christianshavn, Stroget and Tivoli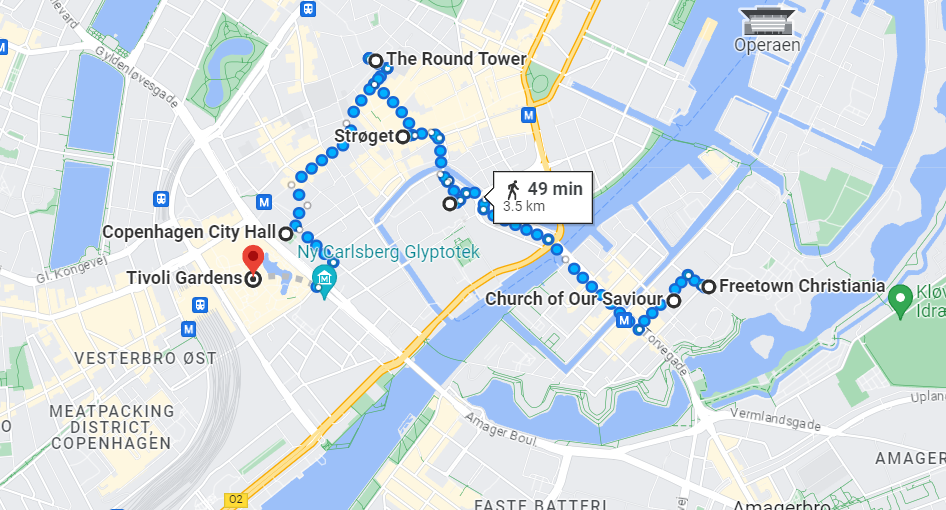 Beginning your second day in Denmark, before returning to the historic center to explore the neighborhoods south of Nyhavn, let's dive into the district of Christianshavn, renowned for housing Freetown Christiania. This unique "city", created about 40 years ago ago when a local group unlawfully occupied abandoned military barracks, has evolved over the years into one of the world's most famous hippie communities, enjoying a degree of autonomy from Copenhagen's local authorities and even the Danish government. Essentially, Christiania has its own set of rules and the judicial power to enforce them independently. It's a fascinating place, but somewhat controversial, since the intended feeling of total freedom has in the meantime been highly affected by the illicit cannabis and marijuana trade, with highly restrictive rules when it comes places/areas you can or cannot photograph. Nonetheless, a visit is mandatory to get an insight into how an alternative society works. Beyond Christiania but still within Christianshavn, we also recommend a visit to the Church of Our Saviour, known for its spiral-shaped spire that you can climb for great views of the city (70 DKK).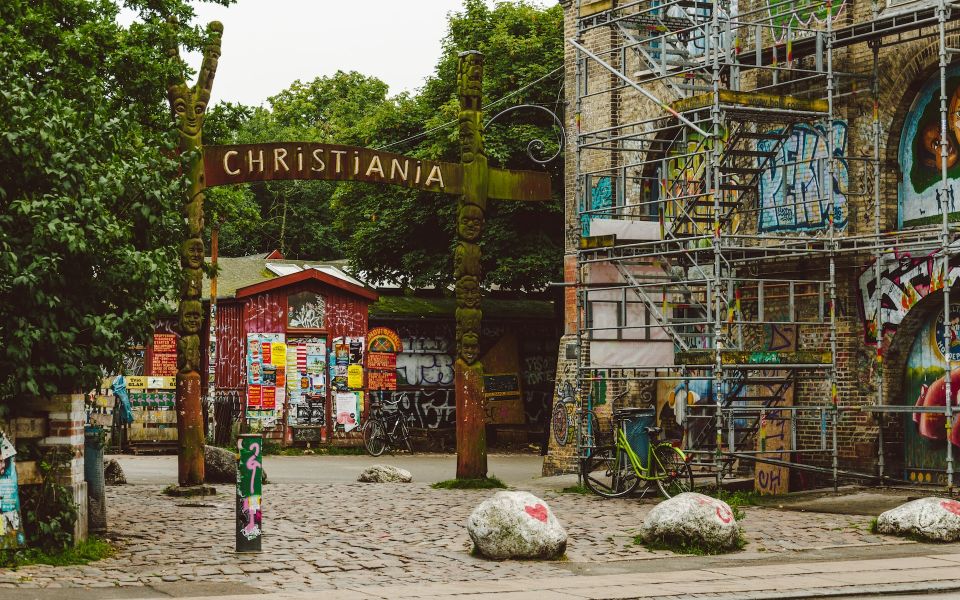 As you return to the downtown area, your next destination is the Christiansborg Palace (175 DKK for access to all areas), the largest and most imposing of the three royal palaces located in the city center. Alongside its ceremonial functions, one wing houses the Parliament of Denmark (free entry), while the standard tourist route includes the Reception Rooms, the Royal Kitchen, the Royal Stables and the underground ruins of an ancient castle. The basic visit, covering only the reception rooms, costs 105 DKK. Finally, you can also explore the Palace Chapel and climb its tower at no additional cost. A short distance to the north, it's time to do some window shopping along Stroget, Copenhagen's main commercial street. This entire block is a pedestrian zone and arguably the most charming and pleasant district in the city, ideal for wandering aimlessly while proverbially stumbling in historic churches, colorful façades and picturesque squares. This is also where you'll also encounter the Rundetarn (40 DKK), an old astronomical observatory built in the 17th century. Aside from its unique feature in the form of an exceptionally wide ramp, intentionally designed for carriages, the tower offers a spectacular view of the city center.
As it's time to depart the city center and head towards Tivoli, you'll make a strategic pause at the Copenhagen Radhus, which serves as the City Hall of the city. Following the Lutheran tradition, government buildings and democratic institutions were built to impress, which is why old city halls like this one were designed with the grandeur typically reserved for churches and cathedrals in other parts of Europe. Lastly, the moment has come to embrace your inner child and venture into the extraordinary Tivoli Gardens (155 DKK for entrance only; rides are paid separately or with an additional pass), one of Europe's oldest and most popular amusement parks, inaugurated in 1843! Please note that Tivoli is only open during the Summer months, and during Halloween and Christmas seasons. However, if you're lucky enough to visit during these times, especially for Halloween and Christmas, the decorations are truly out of this world, and the atmosphere beyond contagious. No wonder this is considered one of Copenhagen's top attractions!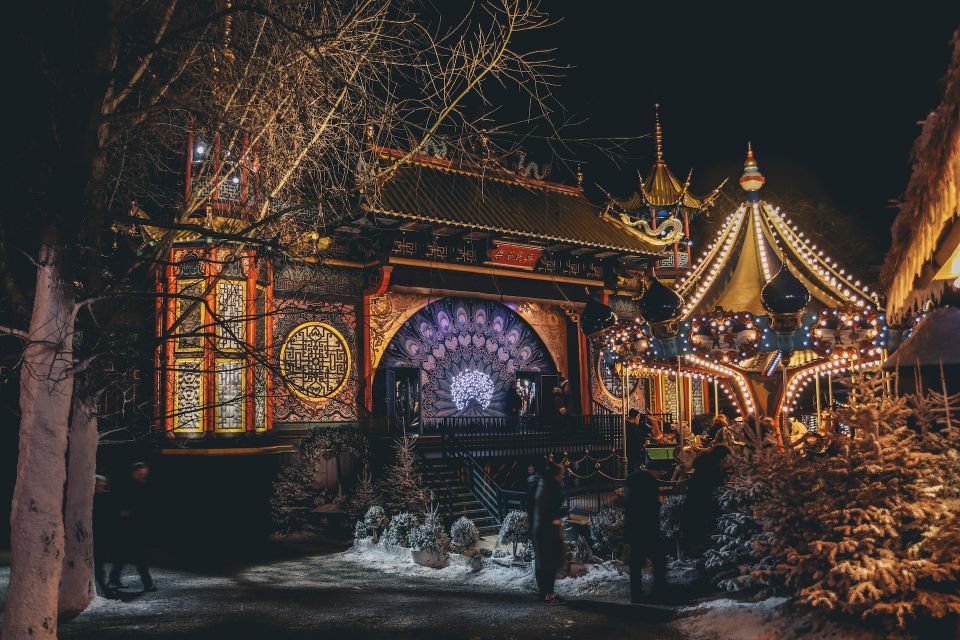 Second day wrap-up:
Freetown Christiania
Church of Our Savior
Christiansborg Palace
Stroget
Rundetarn
Copenhagen Radhus
Tivoli Gardens
Cheap restaurants in Stroget, Christianshavn and Vesterbro:
Copenhagen 3-Day Travel Guide – Day 3 – Frederiksborg and Hamlet's Castle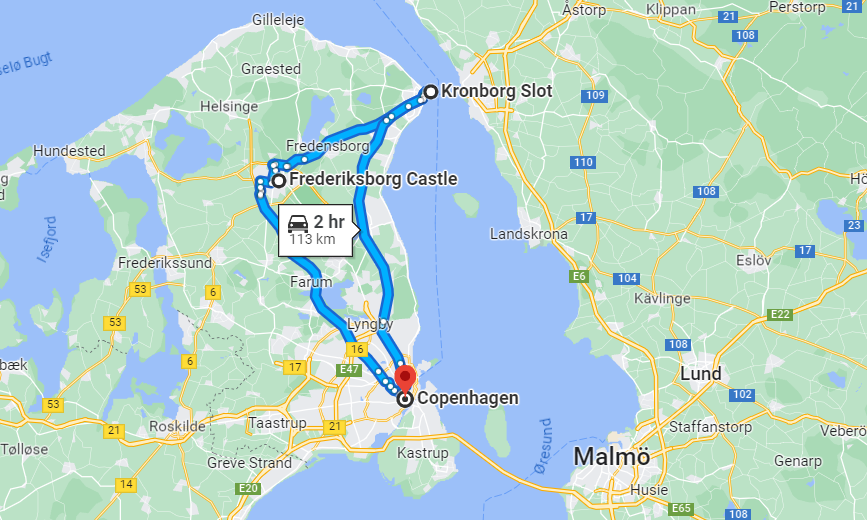 As you bid farewell to Copenhagen, you'll venture beyond the city center and explore two remarkable destinations a few dozen kilometers outside the Danish capital. In order to do so, make your way to Copenhagen Central Station and purchase a City Pass Large (160 DKK, valid for 24 hours) at one of the automatic machines. As detailed in our public transportation section above, this pass will turn out cheaper than buying individual tickets. While at the station, board one of the suburban trains (Line A) heading to Hillerod, your first stop of the day. The journey takes approximately 40 minutes and trains depart every 10 minutes, so feel free to ask around for the correct platform number.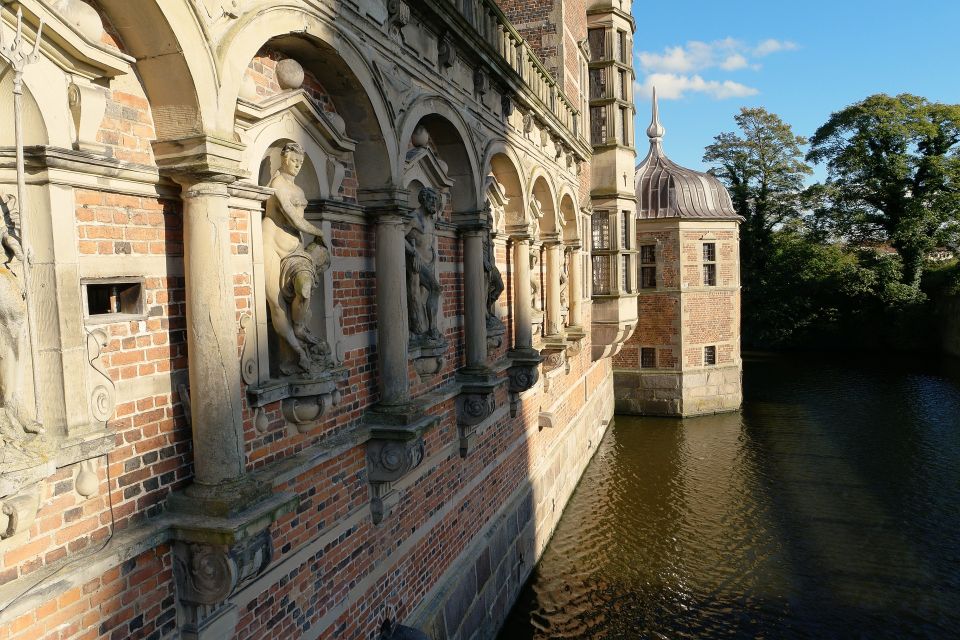 Upon your arrival in Hillerod, you will then explore Frederiksborg Palace (110 DKK), my personal favorite in all of Denmark! Even if you no longer have the disposition or budget to roam the palace's interiors, which house the National History Museum and a monumental chapel that miraculously survived a devastating fire in 1859, the gardens (free) are simply phenomenal and offer one of the most enjoyable walks in the city.
Back in the train station, you'll now board the 930R train bound for Helsingor. You can continue to use your City Pass, and the journey to Helsingor takes approximately 26 minutes, with new trains departing every half-hour. In Helsingor, a brief ferry ride away from Sweden, you'll encounter the colossal Kronborg Castle (125 DKK), famously portrayed as the setting for Shakespeare's iconic work: Hamlet! However, beyond its literary significance, Helsingor was once one of Europe's most strategically important cities, as the castle controlled access to the Baltic Sea. These historical elements, along with the castle's impressive architecture, led UNESCO to designate it as a World Heritage Site! To return to Copenhagen, simply board one of the countless trains heading back to the capital (there are numerous options available, so it's best to ask at the station). The journey takes 45 minutes, and once again, you can use your City Pass for the ride.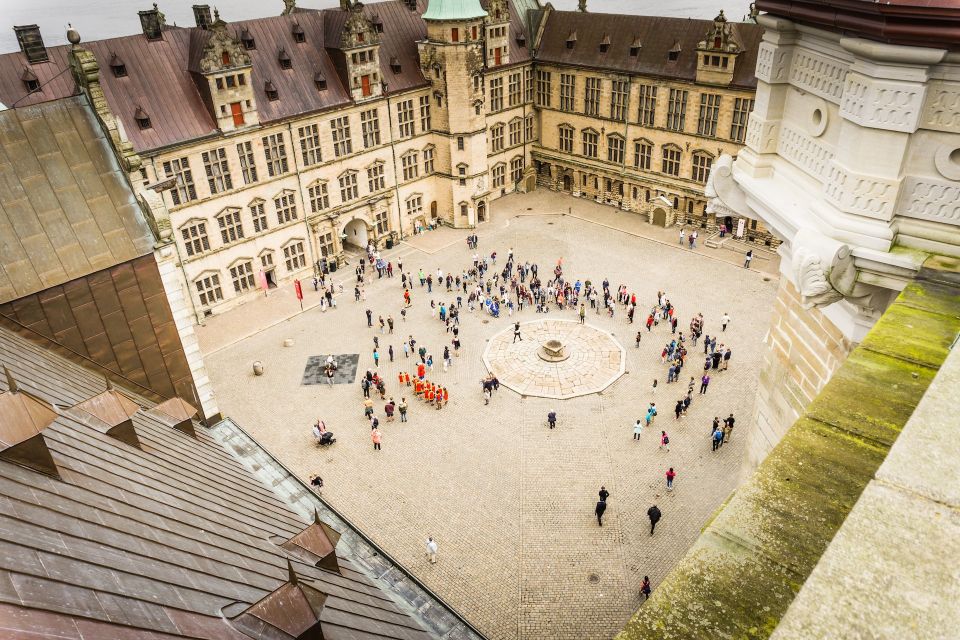 Third day wrap-up:
Frederiksborg Palace
Kronborg Castle
Cheap restaurants in Hillerød and Helsingør:
Got more than 3 days in Copenhagen? Then it might be worth checking out these day trips from the Danish capital:
Bakken – Despite often being overlooked in favor of the dazzling Tivoli, Bakken holds a truly unique distinction as the world's oldest operating amusement park, dating all the way back to 1583!
Møns Klint – Located on an island (accessible by land) south of Copenhagen, these gigantic cliffs are formed from white chalk and form one of Denmark's most unique natural ecosystems. If you're traveling with kids, the GeoCenter Møns Klint it's worth the admission price, offering plenty of activities for the little ones.
Malmo – For a quick hop to neighboring Sweden, consider crossing the Oresund Strait and spending a day in Malmo, the country's third-largest city. Despite its industrial presence, Malmo boasts a remarkably picturesque city center, complete with a historic castle.
Legoland – Located in Billund, about 3 hours away from Copenhagen, this amusement park pays homage to one of the country's proudest creations. Plus, this is THE original Legoland, a successful "brand" that has since expanded to places like Dubai, Japan, and the United States. With an abundance of giant settings entirely made of lego and loads of rides, it's a fantastic choice for a family day out.